First giant QR code in London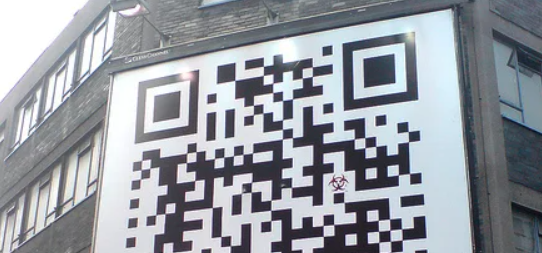 On the occasion of the DVD release of the movie "28 Weeks Later", one of the first giant QR codes was placed in London. It was certainly a bold promotional action, which aroused the curiosity of passers-by and caused some virality among the "geek" community.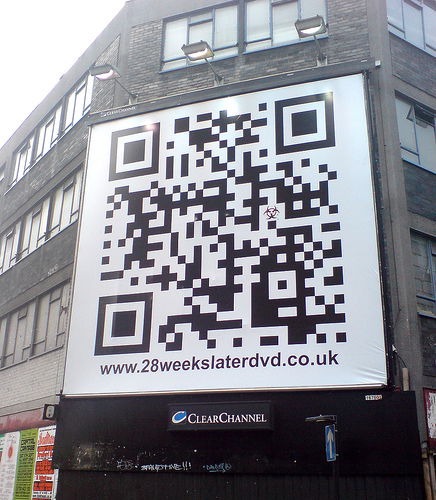 We recommend watching the interesting interview above with Gia Milinovich, self-described geek, and QR code expert.
Gia discusses in detail the obstacles and friction of QR code-based promotions today. These include: low user awareness of what a QR code is and how they work, the unavailability of devices/applications capable of reading QR codes, or the cost of mobile internet connection
As Iain Tait explains in his blog, this is a multi-level campaign. There will be people who will think, "Great! A QR code, let's see what's in it," people who get another message, "What's that? These 28-week-old people are weird."
In order to fully understand the campaign you must:

Know what a QR code is
Have a reader with you
Be across the street, otherwise there is not enough distance to fit the QR on your screen.
What % of the population of your city would be able to read it?