QR Code Solutions
Enhance your marketing activities with our QR Code solutions.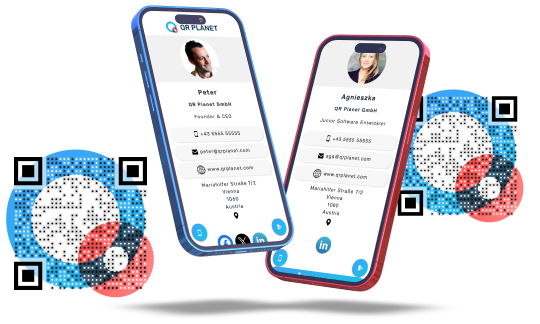 QR CARD
QR Code Business Card
Create a small Website for your business or private use optimized for modern smartphone browsers in just a few simple steps. Provide your contact details as a QR Code Business Card and include your links to the most important social networks. This way your contact data will easily find its way into the address books of your business partners and friends!
QR Code Business Card

QR Social
Social Media QR Code
Create your Social Media QR Code to display all your social channels on a mobile-optimised landing page.
Social Media QR Code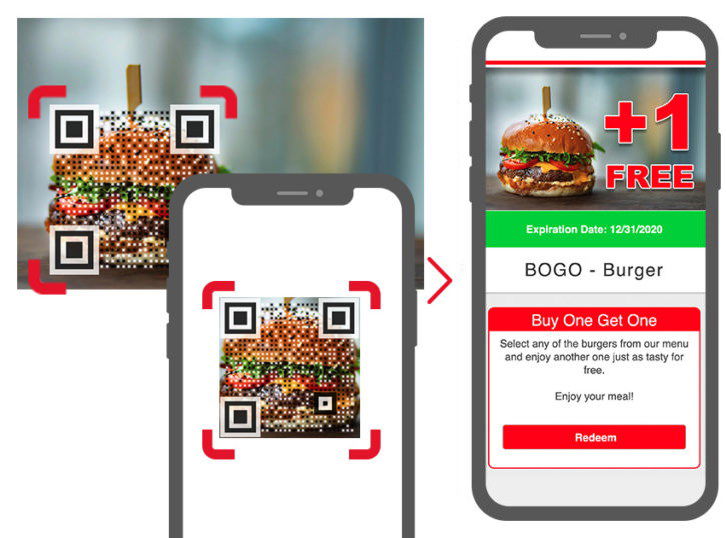 QR COUPON
QR Code Coupon
Create a mobile coupon for your customers. They can show the coupon in your shop to get a free drink or a discount on their purchase.
Your visitors can easily share your products on their favourite social networks, like WhatsApp or Facebook.
Mobile coupons

QR MENU
PDF QR Code for your Digital Menu
If you want an alternative to your paper menu, you can create a QR Code linking to your digital menu as a PDF file.
PDF QR Code for Restaurants


QR FORM
Get Leads & Feedback
Link QR codes to forms that allow you to generate new leads. If a user discloses his contact information, he will receive a link to a voucher, e-book or other exclusive digital content in return by e-mail. All generated customer contacts can be exported to an Excel file.
Lead Generation with QR Codes

App QR Code
One App QR Code for all
If you advertise your App on a flyer or poster, you can use a single QR code to redirect to the appropriate App Store from Apple, Google, Amazon or Microsoft.
App QR Code

QR MP3
Audio QR Codes
Whether you are a music band, a teacher, a stand-up comedian or even a poet, this type of QR Code is thought just for you. If you have something to say, sing, shout or explain you will enjoy MP3 QR Codes. The world is now your audience!
MP3 QR Codes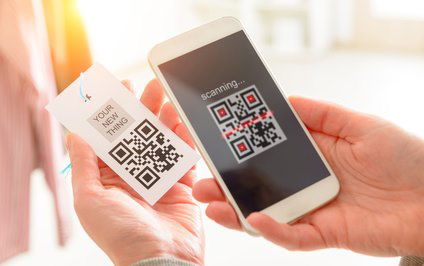 QR PRODUCT
QR Codes on Products
Sell your products by simply adding a name, brand, description and an image. You can also set an optional contact or purchase link. All products have a unique QR Code that leads to their mobile optimized product landing page.
Use the integrated PayPal function so prospects can buy your products directly through the provided PayPal Button.
QR Codes in Retail

QR IMMO
Promote your Real Estates
Create a mobile landing page for your real estates. A potential customer that scans the QR Code next to the property immediately gets all necessary information like photos, price, size and contact details on his Smartphone.
Real Estate Marketing

QR COVID19
Digital guest list via QR Code
If the guest scans the QR code on his table, he can leave his name, telephone and email address in order to be notified of a suspected COVID.
Digital Guest List
CODE
Create custom Landing Pages

You can create completely customized landing pages and edit them in the WYSIWYG Editor. Your content is automatically optimized to look great on any mobile device and will pass Google's Mobile-Friendly Websites Tests.
Embed Videos easily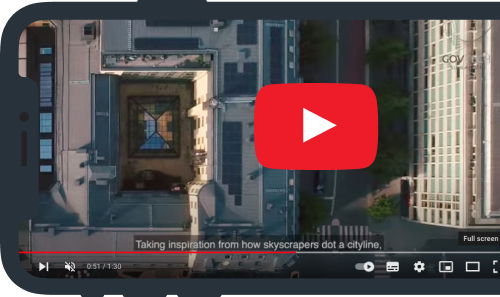 Integrate videos from YouTube, Vimeo or any other video platform easily. The following code snippet shows how to embed a YouTube or Vimeo video via iFrame in your Landing Page. The video is automatically re-sized to the screen width.
Youtube, Vimeo, Loom, etc.
Self-hosted video files
Audio tracks from Souncloud, Spotify, etc.
Podcasts
Call-2-Action Buttons
You can add call-2-action buttons on any landing page right from the landing page editor. With a call-2-action button you may ...
Initiate a call
Download a PDF
Send an E-Mail
Goto an Address
Start a WhatsApp Chat
CCPA & GDPR Ready

Our Solutions and Landing Pages are prepared for your campaigns to strictly comply with the CCPA and GDPR. We do not process or store personal data without the user's consent and you can define different levels of privacy and anonymization according to the regulatory framework of your market.
All our servers and datacenter are based in Viena (Austria).
Learn more...
Create your first free landing page
You can subscribe to our Free plan and create a dynamic QR code and a landing page or choose one of our professional plans.
Create free account
This website uses necessary cookies to ensure that our website is ideally usable. We do not use cookies that process personal data without your prior consent. Read our Cookie Policy