MP3 QR Code
3 Minutes
11/18/2022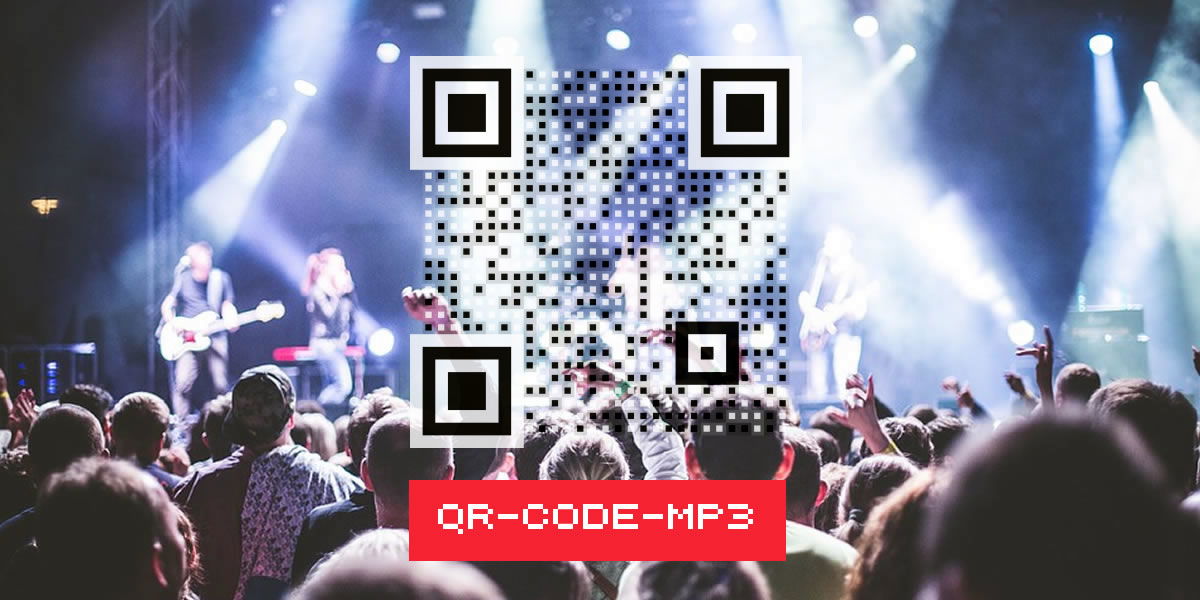 Whether you are a music band, a teacher, a stand-up comedian or even a poet, this type of QR Code is thought just for you. If you have something to say, sing, shout or explain you will enjoy MP3 QR Codes. The world is now your audience!
How do I create an MP3 QR Code?
Log into your account and create your MP3 QR Code by selecting MP3 in the QR Code Generator section. Optionally you can set an album cover, a title and a description of the audio file.

Configurable Call-2-Action buttons
When creating an MP3 QR code, you can specify whether the audio file can be downloaded, shared or bought in an external shop. You can also add an "About us" link or link to your artist page.
We host your MP3 files
Upload your own MP3 files at our servers or select your link from soundcloud.com and boost your productions. Place a QR Code on a billboard, poster, flyer or packaging and start promoting your work in the real world.
Reward your audience

You can combine QR Leads Form with an MP3 file of yours. Every time a new user fills out a form, he will receive your MP3 as a reward to his e-mail-address.
Examples where you can use MP3 QR Codes
Following contexts can make you truly benefit from linking QR Codes to MP3 files.
For DJs

Promote your latest mixes, re-mixes or preview your upcoming tracks with MP3 QR Codes. Put the QR Codes on your record bag, flyers, business card or create stickers with an MP3 QR Code that you give away to your fans in the club so that they can continue listening to your sound even after a long night out.
Book trailers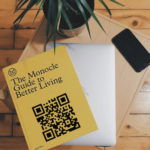 Book promotions are becoming more innovative and interactive. If you are an author or writer, you may want to give your audience an audio trailer of your latest book.
By adding QR Codes into newspapers, magazines or on your book cover you can play a small audio excerpt to your readers.
Your readers could even download a whole audiobook after scanning a QR Code.
Music Bands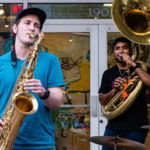 If you are a band or musician you can use MP3 QR Codes to promote your music, so your fans can stream your songs directly to their smartphones.
And why not display a large QR Code on stage linking to your Spotify or Soundcloud page?
Podcasts - Radio Stations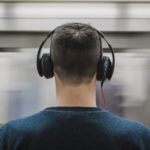 Live radio is dead – long live the podcast. If you want to run your own podcast, you don't need a station nor a license to broadcast your content. Many podcasts became a hit which would not make it to the conventional FM radio. However, promoting a podcast can be a cumbersome task and MP3 QR Codes can help to enlarge your audience. 
Postcards, stickers, poster boards, etc. linking to the latest podcast placed at the right place at the right moment can be a powerful resource.
Tourism – Audio guides
Lending, cleaning, recharging, repairing or maintaining headphones or any kind of audio device for tourists visiting your attraction is not necessary anymore.
By placing MP3 QR Codes next to illustrations, artworks or paintings you can provide them with contextual audio information. Moreover, you can play a personalized audio file depending on the language set in the smartphone of the user.
Education – Teachers
Students are smartphone savvies whether you like it or not. You as a teacher have an unlimited ally in this technology, and it is up to you to have it working on your advantage.
Having the possibility to link your students to any audio file on the internet (music, speech, poetry, etc.) enriches the learning experience to an extent you could not even imagine 5-10 years ago.