A Human QR Code reader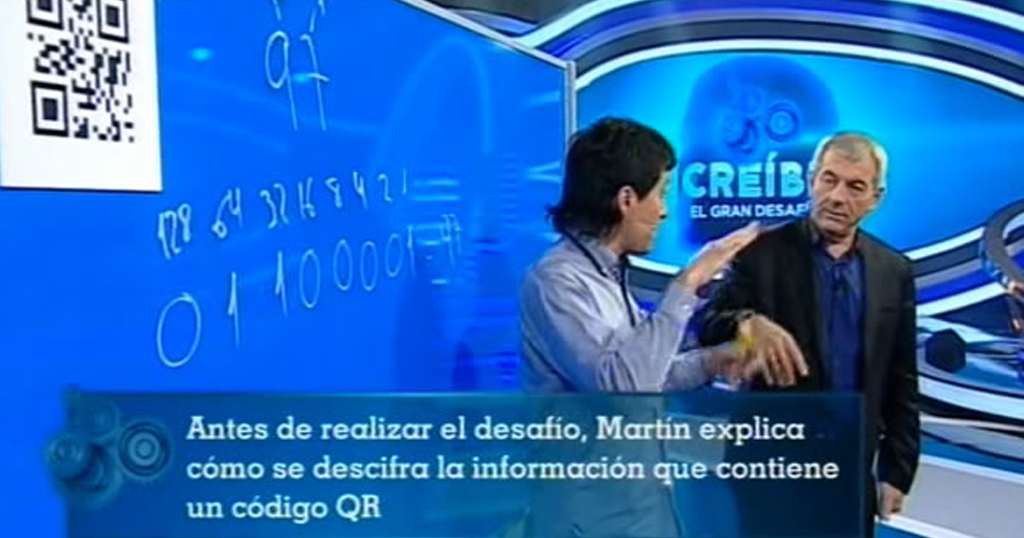 On Friday, one of the challenges in the TV Show "Incredibles" Antena 3 (Spain) was set by a human that can interpret QR-Codes at a glance.
Martin Lopez is Galician engineer with an "incredible" mind and faced a curious challenge. Each person in the audience wore a shirt with a QR with their name on it and 10 people were chosen randomly. Martin had to read the QR-Codes for people to meet the challenge in record time. Did he succeed? The solution in this video:
Congrats Martin for having such a super-power!