Google review QR code - Get reviews on Google with a QR Code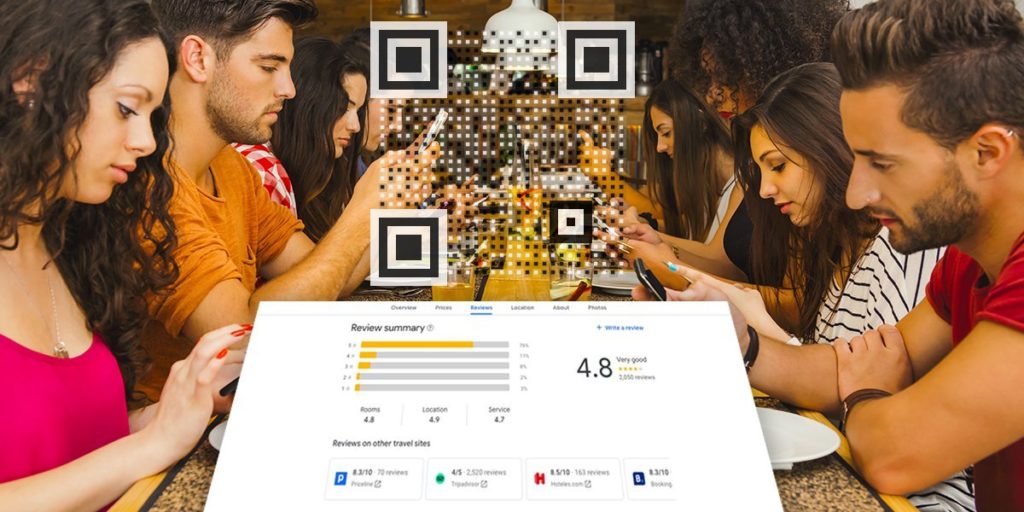 If you run a business or a restaurant these days, not only the physical location but also your online reputation are of immense importance. In many cases, customers first get a picture of business on the Internet before visiting you or consuming something. Online reviews play a major role in this. The more the better, even a poor rating can help you show users how you react to disappointed customers and how you manage to find a satisfactory solution for everyone. QR codes can simplify the process of writing Google reviews or rate your business. With just one scan, you can redirect your customers to a Google Review Page to provide feedback. Google review QR codes are very easy and quick to create.
The feedback from your customers is priceless – it will help you to bring new prospects on board and it will improve your rankings (especially local SEO and mobile search).
If you want to optimize your Google Business page and get the most out of your Google reviews strategy we suggest you go through this amazing post from Podium "Google Reviews Explained".
In this post you will learn how to create QR Codes that will customers help to give feedback easily. A QR code can be placed almost anywhere in the offline world and they make the process of locating the business pages and writing a Google business review much smoother.
How do I create a Google Review QR Code?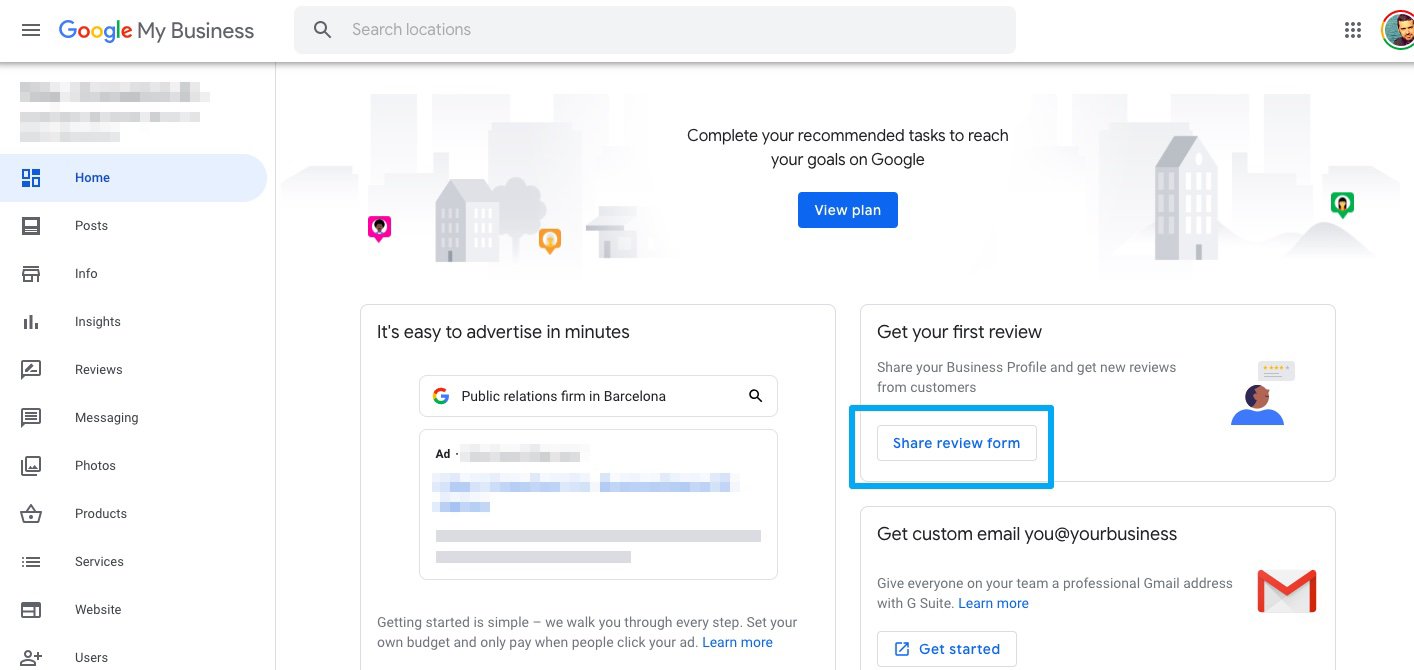 Go to your Google Business account and select the company you want to create the QR code for Google Business.
Copy the "Share reviews form" URL (this is your personal Google review link)
Create a QR Code with our QR Code Generator using the Google reviews URL
Upgrade: during COVID19 quarantine Google has disabled some services/options such as reviews will not work as usual
Where should you place the QR Codes and how can you promote them?
Once you have your QR Code ready it is time to place it in strategic places so your customers can review their experience with your business. As we always mention, it is not enough printing a QR Code and expect that the users will scan it. You have to explain and motivate. your customers to get a review.
Consider creating a promo for the users who reviewed your business this month.
A call-to-action, which is the text that goes next to the QR Code, is mandatory. The more appealing they are, the more likely it is you will get a review. Getting a good review is not up to the QR Code.
Menu
A personal note at the end of the menu (next to the desserts) asking your customers to share their experience can be a nice way to ask for reviews.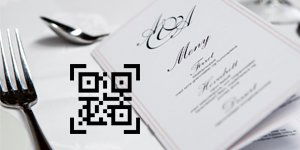 Table placemat
You can put a QR Code at the corner of the paper. This will be visible all the time and you increase the chances of getting a review.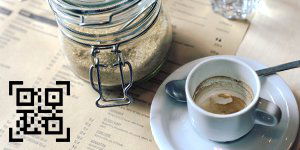 Photo frame
It is also a simple but effective way to display a QR. You can use a wall frame or table frame to place a QR Code.
Ticket/bill
Most POS (Point of Sale software) allow you to add promotional images/content on the receipts. It has no extra cost and again, if you think of some treat, you can have some interaction there too.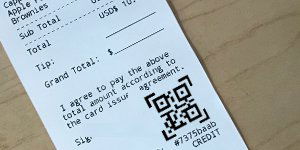 Door/Shop Entrance
When your customer passes by or leaves your location, you can thank their visit and ask your users to share their experience, follow you on social media o write a review.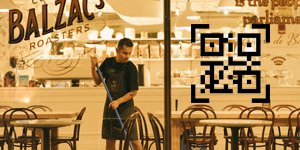 Call2action on your business card
If you have created QR Code business card you can add a call-to-action button redirecting to the Google Business reviews page.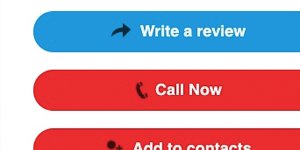 WC door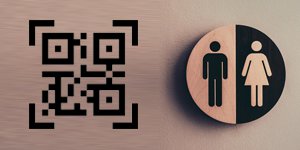 A QR Code is an excellent way to connect the physical world with digital world.
Types of business that can really benefit from review QR Codes:
Hospitality: Hotels, restaurants, bars, food trucks…
Personal services: hairdressers, beauty salon, massage, SPA…
Sports and Culture: museums, sport facilities, go karts, mini golf…
Leisure: Night clubs, amusement parks, attractions, pubs, concerts…
Other review platforms
We have brought it down to Google Business since it is probably the most global review service and it also has an impact on the SEO of your project, specially local and mobile. However, there are some other review site where you can ask your users to write a review.
Facebook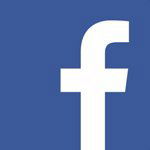 You can also ask your users to leave a review on your Facebook page. This will improve the social reputation of your page and your company (as long as they are good reviews).
It is as easy as creating a QR Code with the following URL scheme https://www.facebook.com/YOUR-FACEBOOK-PAGE-NAME/reviews/
Tripadvisor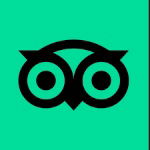 It is probably the largest travel platform and their reviews are one of the main assets of the company. If you have a business listed on Tripadvisor you can easily create a dynamic QR Code and invite your visitors to review their experience. For example a Tripadvisor review for the Hotel Sacher.