Late Night with Stephen Colbert shows a QR code on TV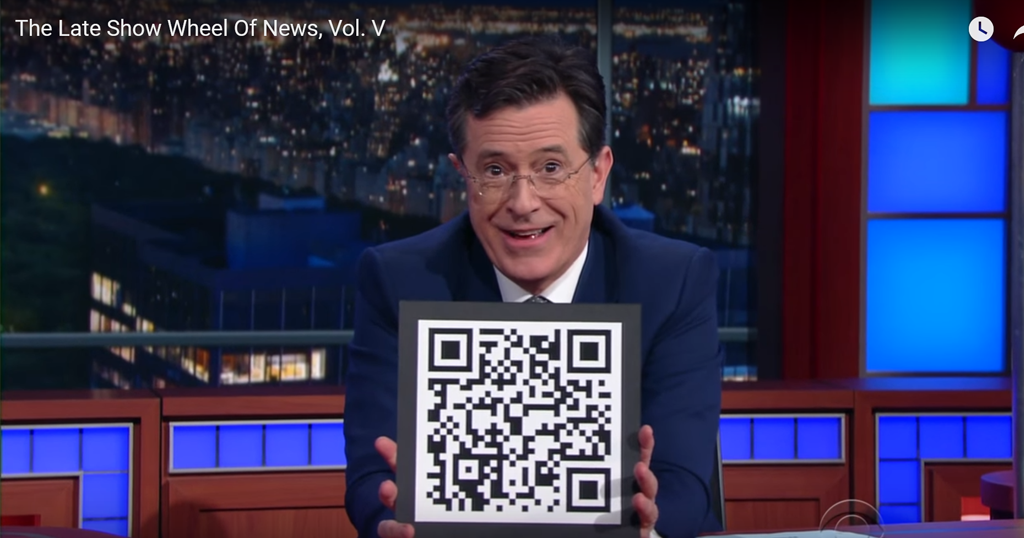 "Multi-screen" consumption is a growing trend in the world of entertainment. We can be watching a show on TV, tweeting about content from our smartphone and checking email on our laptop. It's not such a crazy scenario
We recently saw Stepehen Colbert on Late Show showing a QR that linked to his tumbler account.
For the moment they are timid experiments, but we believe that in a transmedia world we will see more of them and that the interaction between smartphones and smart TVs will be much more than that
Fields such as content creation, advertising, e-commerce, m-commerce, etc. have in QR codes a powerful resource and a great ally in the future.