New Icons For Social Networks
Expand your contact opportunities on digital Business Cards and Social QR Codes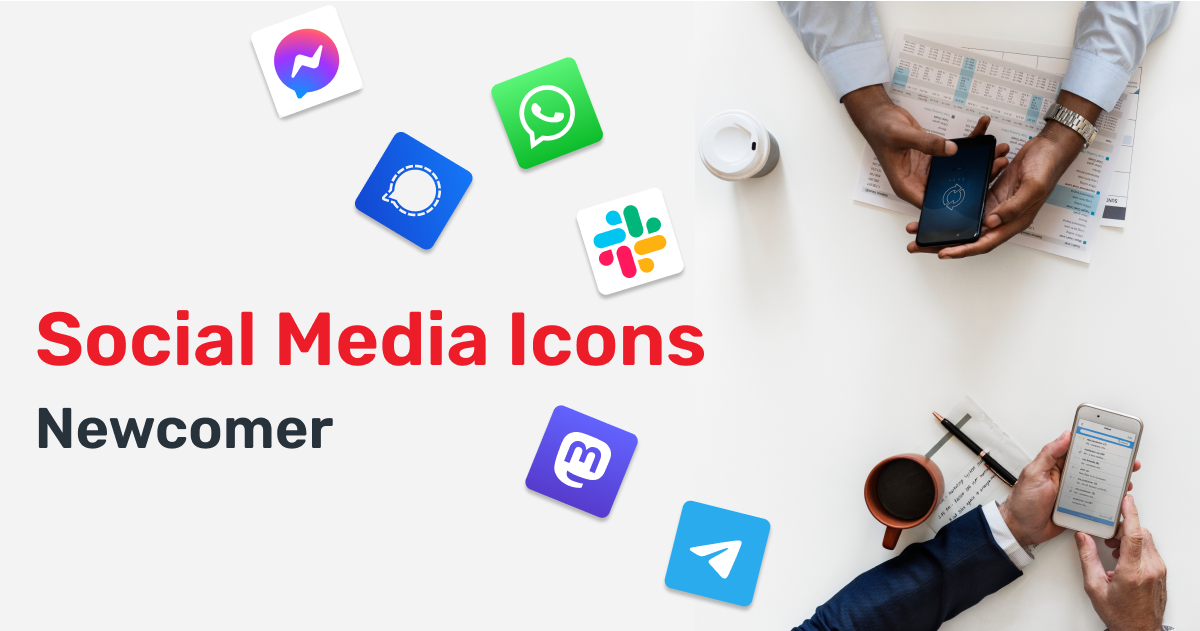 New Social Media Icons
To promote your social channels on contact points like the digital Business Card or the Social QR Code, we have extended the Social Links section with more icons for the popular social media platforms.

Facebook Messenger
WhatsApp
Telegram
Signal
Mastodon
Slack
If you miss your favorite social network, send us a message at the bottom right of the live chat.
To add Social Media Icons to your Business Card
1. Switch to the Social Links section
In the Landing Page Editor, please click the Social Links section.


2. Select the desired icon
Click on the icon you want to add. To link it to your social media profile, add either your user name or the social media link in the input field.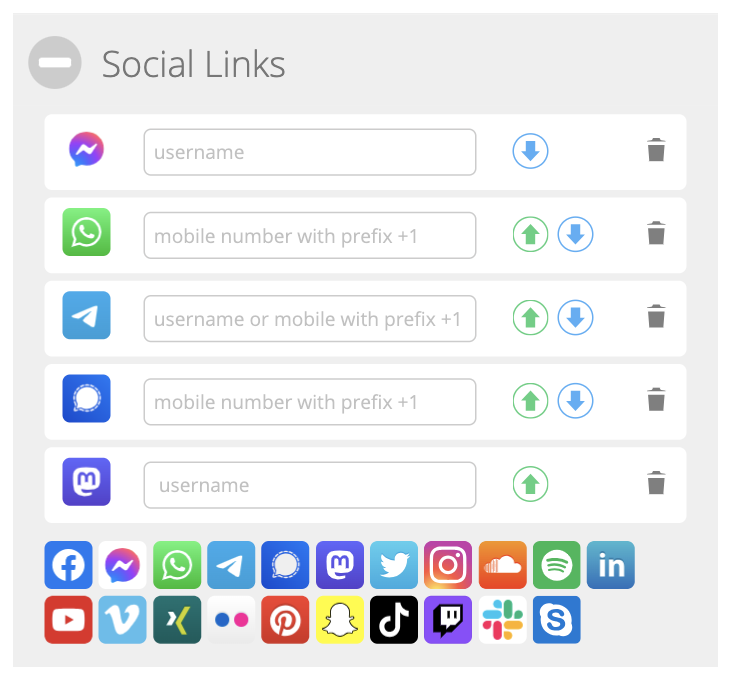 3. Change the order of the icons
You can change the order in which the icons are displayed at any time by clicking on the corresponding arrows.

4. Remove icon
If you want to remove an icon, please click on the corresponding bin icon.


Testing the links
In the editor for your digital Business Card or for a Social QR Code you will find the corresponding QR Code. Scan it with your smartphone to get to the mobile view of your Business Card or Social QR Code.
Then tap all the social links icons one after the other to check the correctness of the links. If the corresponding app is installed, it will open with your stored profile. As a fallback if the app is not installed, the browser should open with an alternative version.