QR Codes in Pokemon Sun Moon - Nintendo DS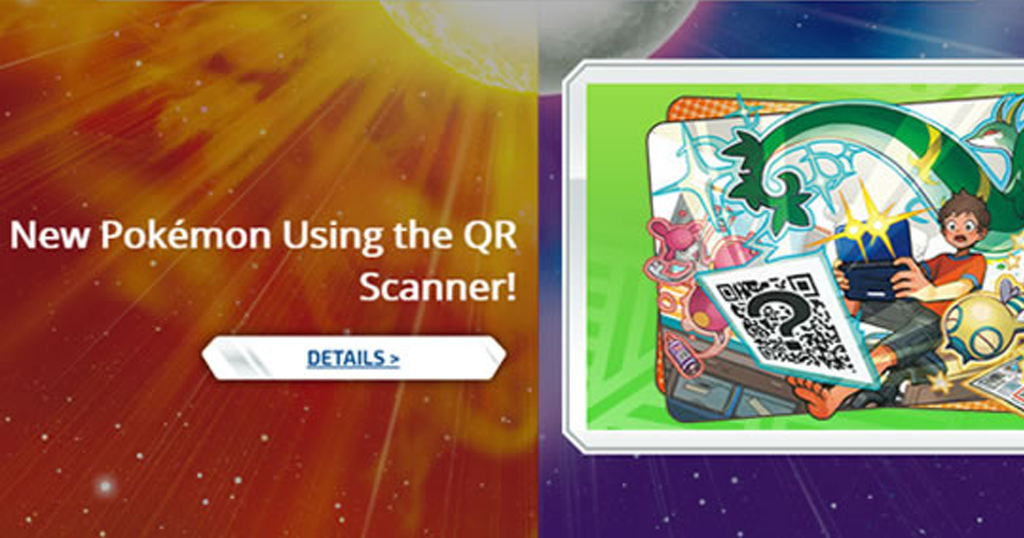 The Pokemon Sun Moon game for Nintendo DS has introduced the ability to activate in-game characters that are "captured" in the real world (cards, magazines or even web pages). Using the console's camera, a QR code reader is activated to enable this action.
Pokemon Sun Moon for Nintendo DS
The best explanation of how QR-Codes work in the game is from https://www.vg247.com and you can see it in this video.
We have found several pages that collect cards with QRs for capturing characters:
Playing in the real world
The link between the physical world, the screen/s and devices seems to be a trend in the gaming world and offers different and original possibilities. We all remember for sure the boom of Pokemon GO at the beginning of 2016.
Seeing the evolution of games with VR glasses, we will be lucky if the children of the future "go outside" even just to play a game of QR-Kill.