Through the paper crisis with intelligent QR code management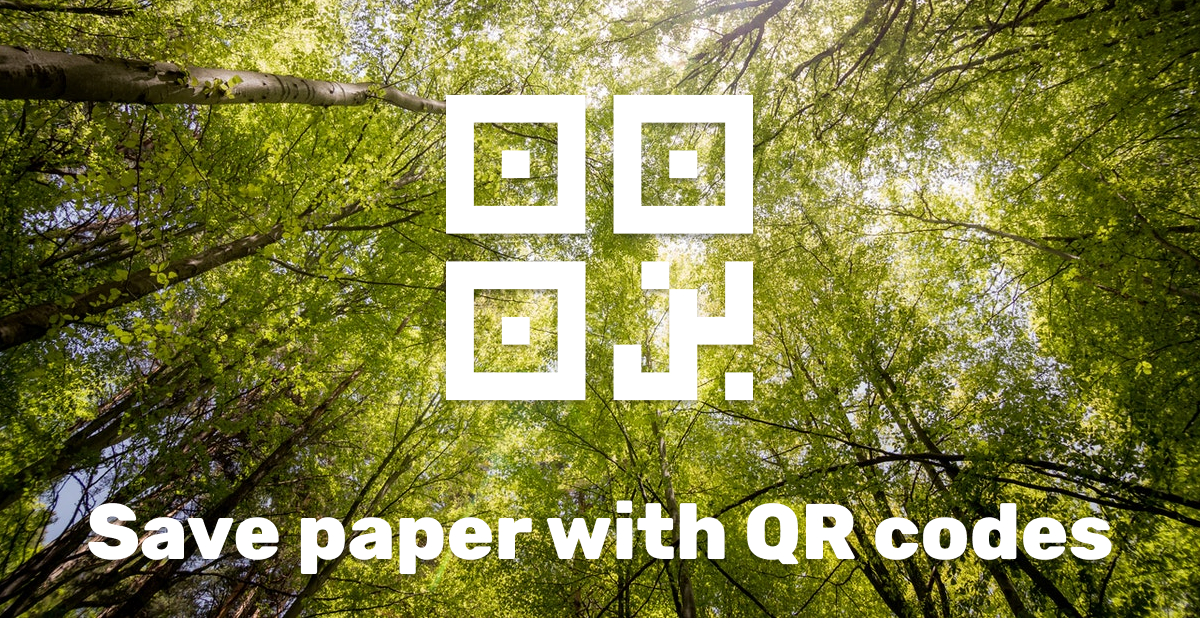 Paper becomes a luxury good
It is not only since the Corona crisis that marketers, companies and customers have come to appreciate QR Codes. Back then, it served to avoid paper for hygienic reasons, e.g. for digital menus or guest registration, but now it's all about replacing graphic printed matter for purely market-based reasons. Why this is the case and why you as a QR Code marketer can face the paper crisis more calmly, you can find out here.
What was previously carelessly crumpled up and sent for recycling as a sign of appreciation at most, is now a rare, precious commodity: (waste) paper. There is hardly an area in which the current dramatic developments of resource shortages, supply delays and price increases are not making themselves felt. Particularly affected is the paper market, which can hardly meet the high demand for graphic printing material, or only at astronomical prices.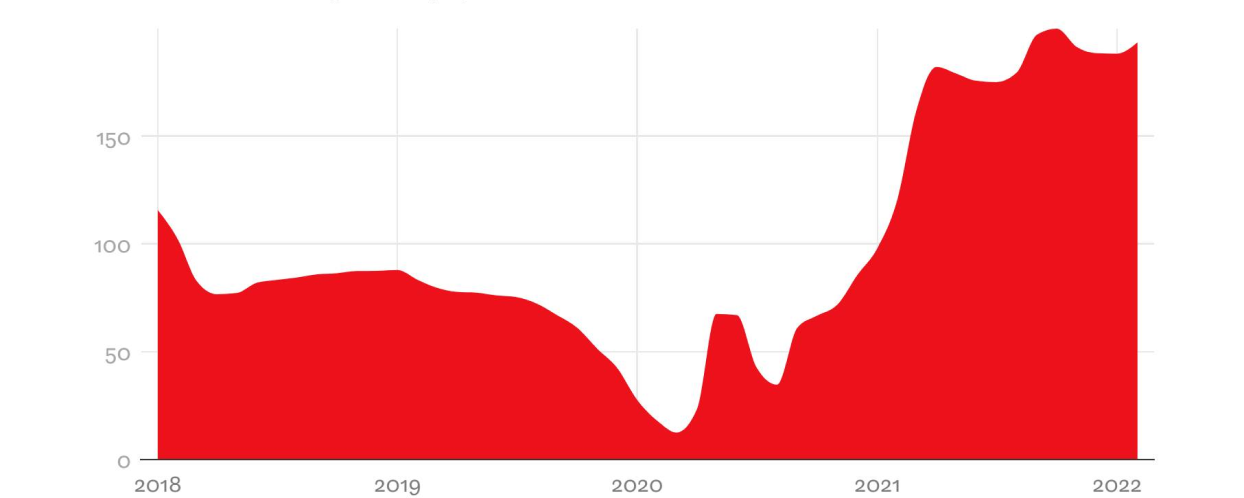 What are the causes of the paper crisis?
There are many reasons for the rise in paper prices, and several factors are at work here.
Lack of raw materials
Because the overall availability of wood is decreasing, there is a general shortage of raw materials on the market.
Increased energy prices
Rising energy prices are driving up the cost of paper production, which is heavily dependent on gas. For some producers, it is already so unprofitable that they are discontinuing or converting their services.
Restricted production capacities
There is a general shortage of skilled workers on the labor market, which is why production capacities have to be cut back. This leads to supply bottlenecks.
High transport costs
The high fuel prices are reflected in the transport costs for paper.
Digitalization and online trade
Due to digitalization, the market for paper is shrinking on the one hand, but the demand for packaging materials for the booming online trade is exploding on the other. Manufacturers are therefore switching to producing cartons from pulp instead of printing units. This trend is irreversible, which is why the situation is likely to get even worse in the future.
How to optimally replace printed information material with QR Codes
In principle, almost any printed material, such as brochures, flyers, vouchers, business cards, etc., could be replaced by a QR Code that leads to a digital version of the advertising material without compromising the customer experience or burdening the advertising budget. Additionally, you don't have to worry about running out of paper.
1. Digitize your promotional material
Digitize your print material in high quality, for example as a PDF file, or create a website. Make sure that this is "mobile friendly", as QR Codes are almost exclusively scanned with a cell phone.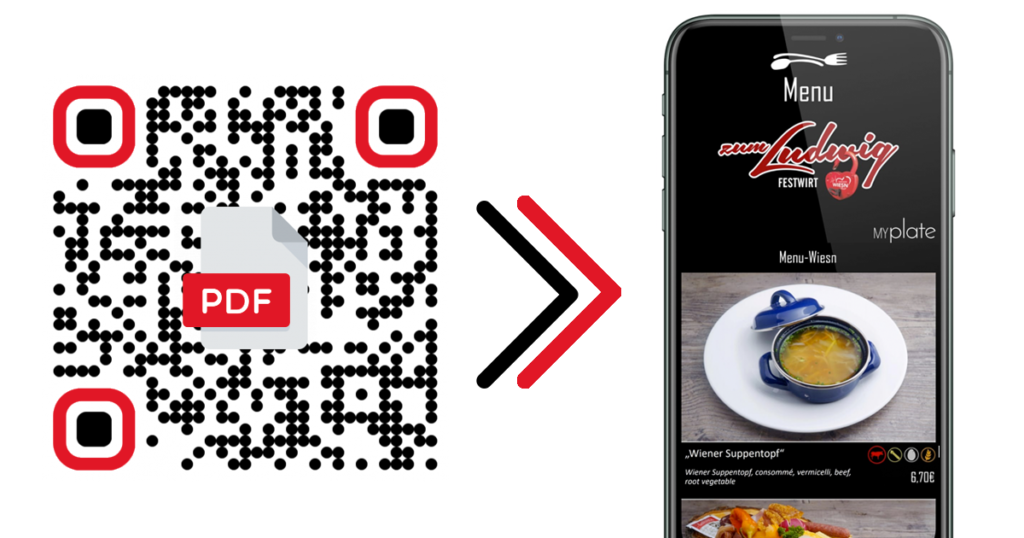 2. Link the digital version with a dynamic QR Code
Decide to use dynamic QR codes, as this will keep you flexible in case you want to change the content. You can use the same QR Code and dynamically change the page behind it without having to reprint the QR Code.

3. Create custom designer QR codes for more attention
If you want to customize your QR Code, for example with your logo or eye-catching colors, generate your own Designer QR Code. An attractive designer QR Code with a Call-2-Action underneath is more likely to be scanned than a blank black and white QR Code.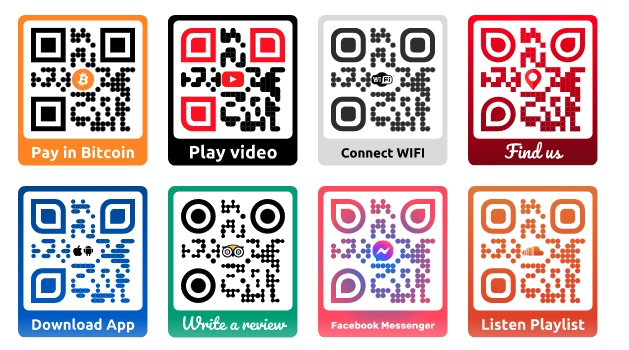 4. Print QR codes in vector format
Use QR Codes in vector format such as .eps, .pdf or .svg, and also pay attention to the print quality so that the QR Code always remains crisp.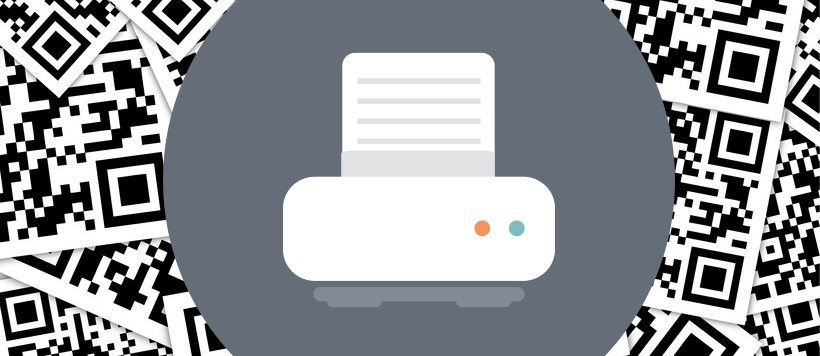 5. Display the QR Code on screens
To save paper here as well, you can also display the QR Code on advertising screens in subways, for example, or on your own smartphone as a background image.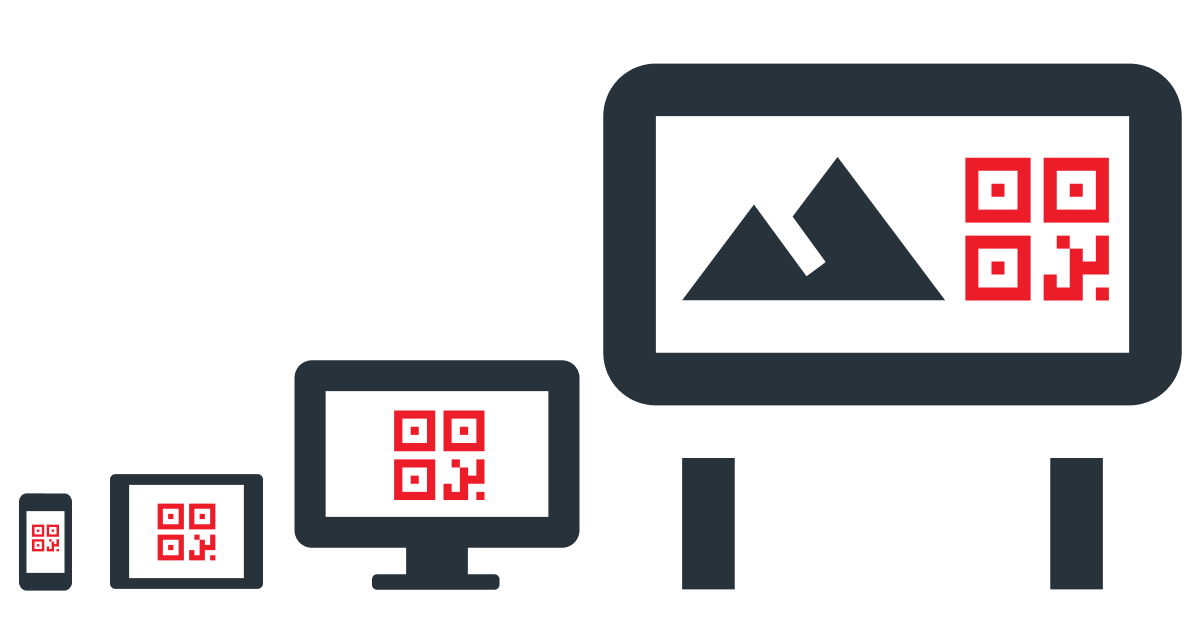 How to reduce the need for paper through QR Codes
Paper cannot always be avoided, and many people do not want to miss the haptic experience that paper offers. By combining it with QR Codes, you can offer an excellent service to this target group as well as to your online-affine customers.
However, to reduce your need for paper, the following hints will help you:
Hand out QR Code Business Cards
Instead of handing out business cards, have your contacts scan a QR Code stored on your cell phone with your personal information. This way, your data can also be automatically transferred to the recipient's contact list. The QR Code Business Card makes it possible!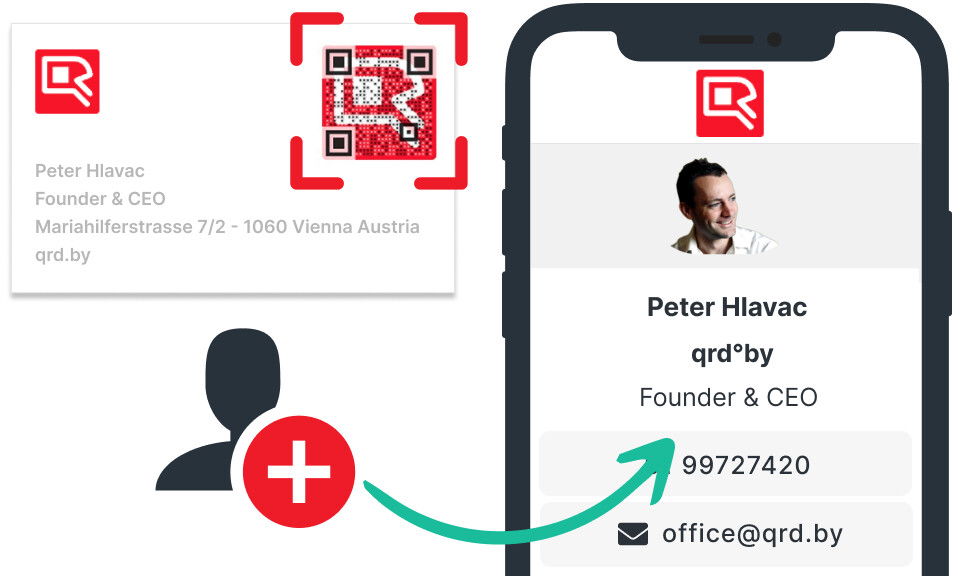 Place QR Codes on brochure stands and display points
Limit your "touchable" information material to viewing copies, or a limited contingent, but attach a clearly recognizable QR Code directly to your presentation space that identically maps the information material.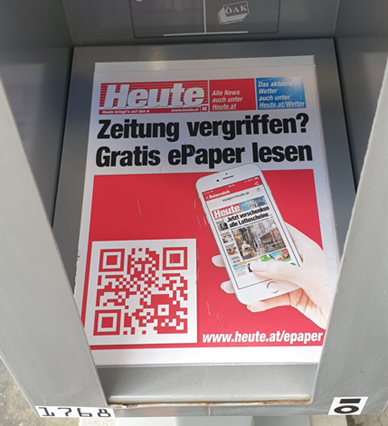 Provide further information via QR code
Shorten the content on your printed materials and provide more detailed information for it using a QR Code.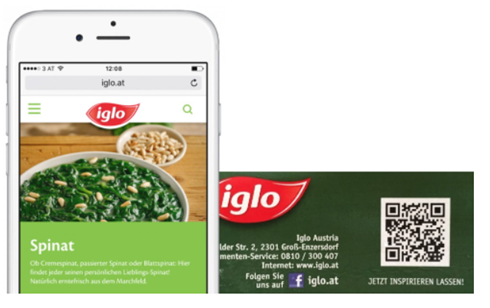 Print QR codes on alternative materials
QR Codes don't just work on paper. Be experimental and print QR Codes on alternative materials.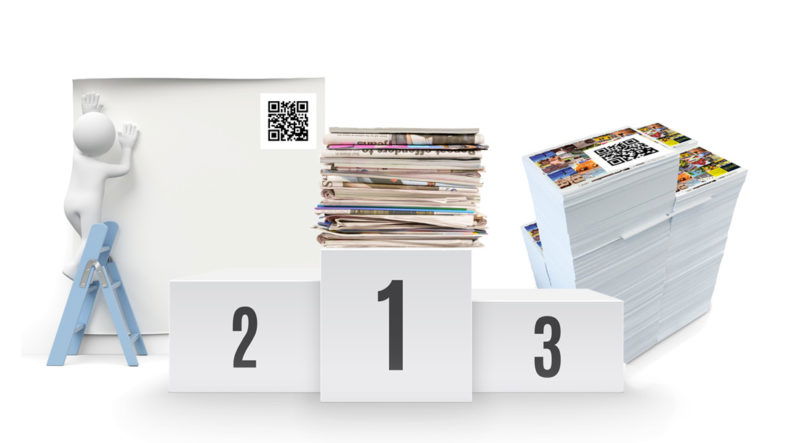 The advantages of a QR Code are clear
In comparison to paper "inexhaustible" and price stable
With QR Codes, you have no limits and you can create them in a large quantity with our QR Code generator, for example.
Strong customer acceptance
QR Codes have established themselves in the market and a large number of people use QR Codes on a daily basis.
A broadly effective tool used worldwide
All over the world, QR Codes are known and used for marketing purposes.
Provide accessibility
Since almost every cell phone now has a QR Code scanner.
Not a disposable product and therefore environmentally friendly
By using QR Codes, you not only have a great marketing tool, but you also help protect our environment.
So the QR Code presents itself as a highly economical marketing and information tool in times of resource scarcity and inflationary pressure!