Twitter App creates your QR-Code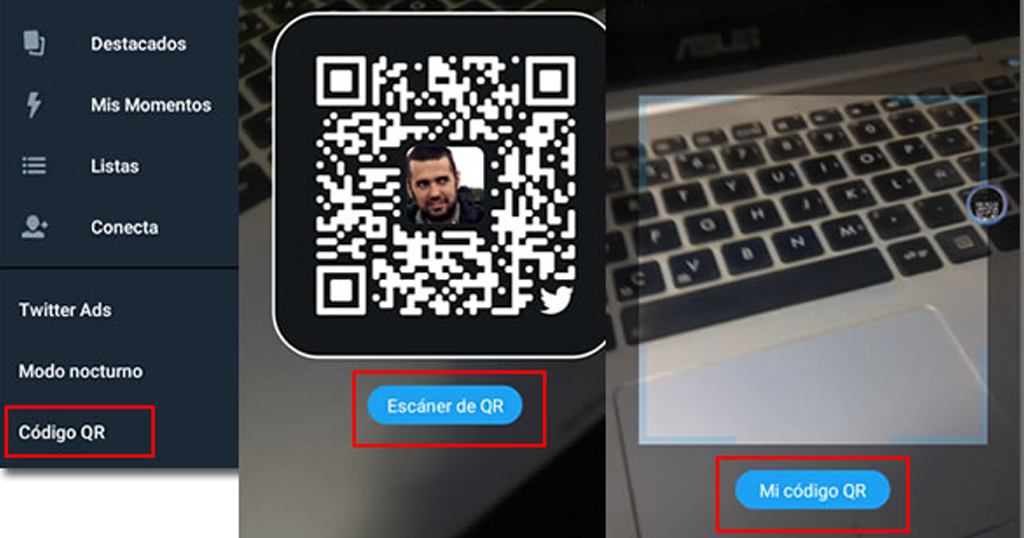 We read today that twitter has incorporated in their last App update the option to generate a QR-Code to access  your account. From the "settings" section you can generate your QR or read another user's. We just tried it and … IT WORKS!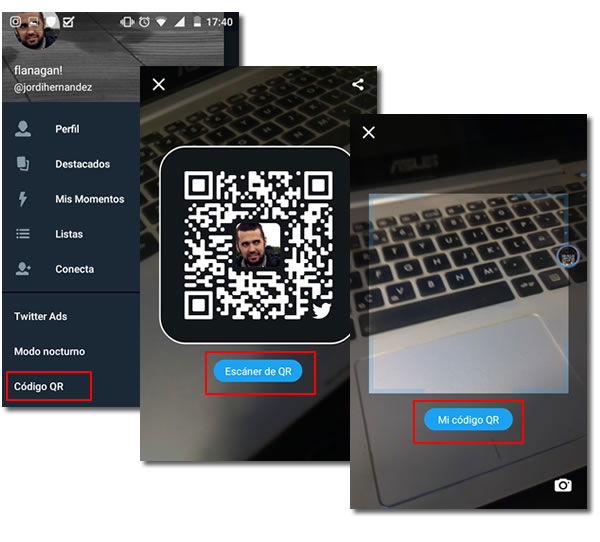 It is not strictly a novelty. Almost since the birth of Snapchat, it has a similar functionality , but using a proprietary code. In 2013 we commented that facebook did something similar in its App.
We celebrate that great players are daring to use QR codes and experiment with their possibilities.
QR-Codes are a powerful resource for attracting, interacting and creating loyalty of users of online environments in off-line contexts (billboards, publications, fliers, merchandising, etc.)
Attraction. We can create a QR of access to our personal and corporate identities and facilitate the aggregation. The "Follow us" (twitter), "Add me" (facebook), "Connect" (linkedin) can easily be converted into a QR-Code. If we see a QR is the real world it facilitates the action.
Interaction. We can create any twitter intent (tweet, RT, reply, etc.) from the scan of a QR.
Loyalty. Once we have captured and interacted with our users we will be loyal to them and our message will become viral.
We believe that all (or the vast majority) of the actions based on QR-Codes must be carried out in offline environments/media. That is when the resource makes more sense.
QR-Codes are a powerful resource for capturing, interacting and relying on users of online environments in offline contexts
Replacing a link with a QR on a screen is never a good idea, as it will always be easier to click or forward a link.
In fact, facebook now offers the possibility to create a link and, as we discussed in the last post that we published, on Whatsapp offers the two possibilities to promote groups.
In our opinion, the multiplicity of options have to satisfy the diversity of users. Marketing, advertising and communication professionals must know all the possibilities and use the most appropriate in each moment and in each context.