Live chat with your customers using QR Codes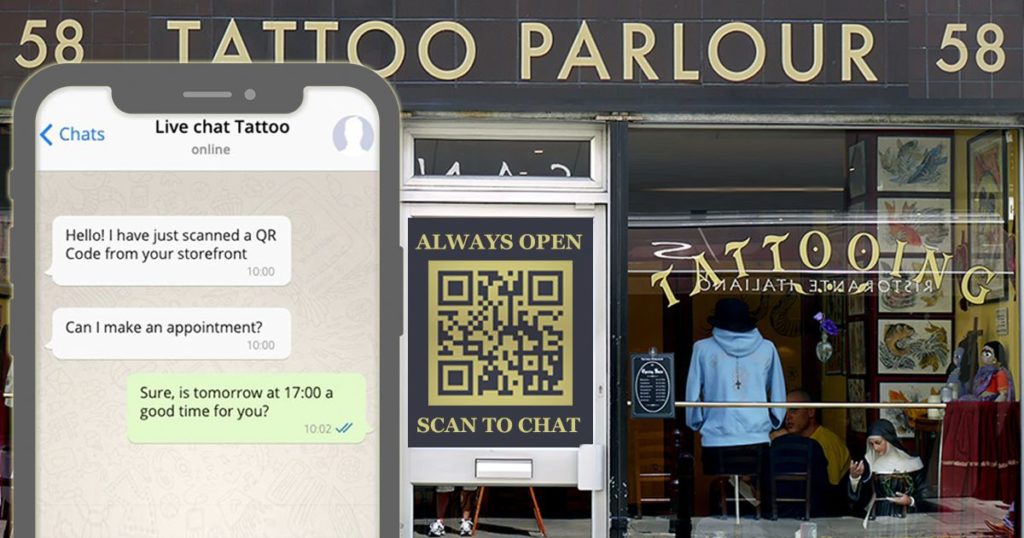 Technology has boosted efficiency and automatization processes for the last 10 years like it has never happened before. Customer support is not an exception to the rule, and what started with CRM tools is now evolving into complex live chat solutions that can take care of the on-board process and customer support. In some cases, even without human power at all.
It is common nowadays that e-commerce sites, SaaS solutions, and services like insurances, banking or travel agencies are focusing their efforts on live chat systems and leave "real human" assistance only as a fallback. They are trying to reduce friction and costs on the customer journey and turn users into paying customers.
Live chat in action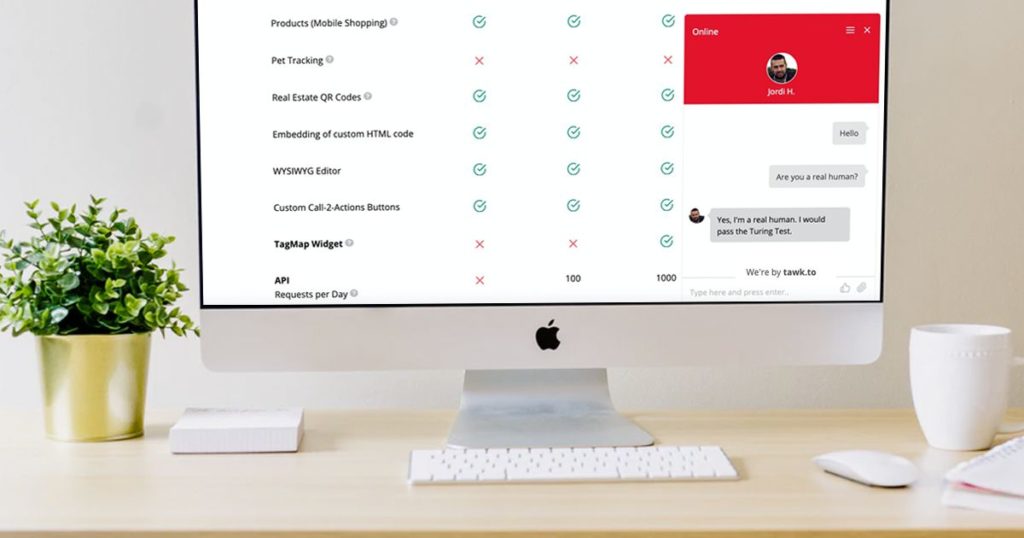 You can usually find colourful live chat tabs or even pop-ups while you are browsing a site with a nice operator offering you support or maybe a great deal or promo.
However, contexts where a live chat makes sense, are so many more than websites.
You have to go beyond the bottom-right corner of websites when providing live chat solutions.
Bring users from the offline world to your live chat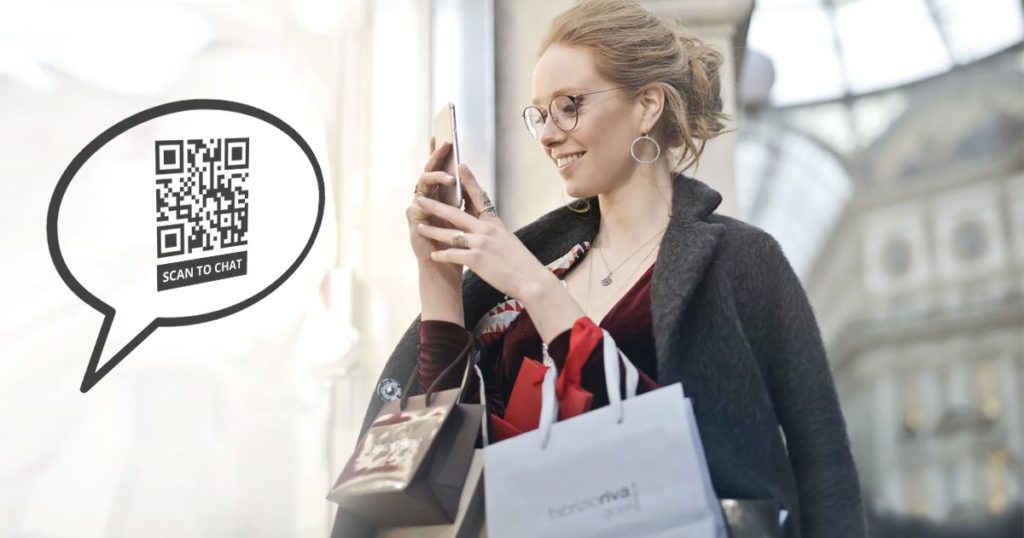 There is a context that we have not seen explored yet, and that is live chat in the offline world. It has lots of potential and you can boost the interaction with potential customers.
Most live chat systems allow you to create an URL that displays a full screen chat window.
Create a QR Code redirecting to a live chat system and your company will be providing 24×7 support and you will not lose sales opportunities.
Tawk.to – a free live chat solution
We are using tawk.to across our website and dashboards to provide support to our users and potential customers. See tawk.to in action on our pricing page.
It is probably one of our best assets to help our customers decide, answer last-minute questions, and obtain direct feedback from our users.
In the screenshot below you can see our tawk.to dashboard where you can obtain a direct link to connect to a chat. You only need to select your property, go to Administration > Chat Widget > Direct Chat link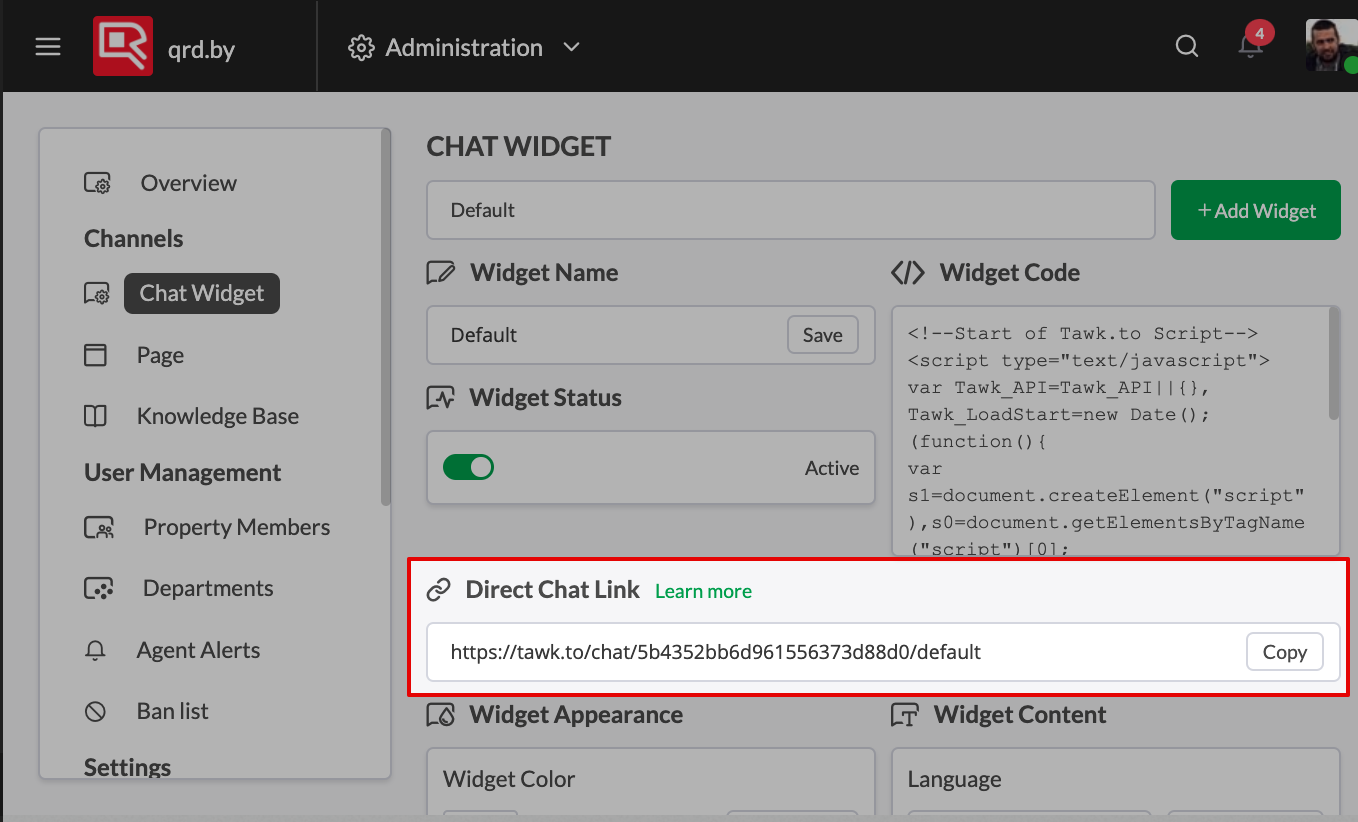 Once you have copied the URL to your clipboard you only need to create a QR Code with that link.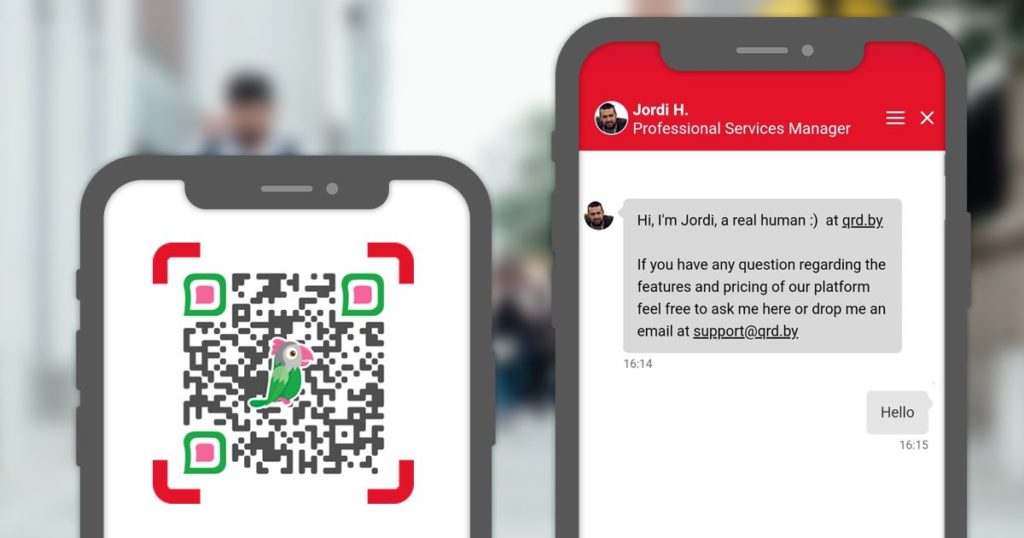 Tawk.to has recently launched a very cool feature to create a landing page where you can enter your company details, your products/services, contact info and, of course, a link to a full-size live chat window.
Again, you can easily create a QR Code redirecting to this page.
Offline live chat support opportunities
On Documents or Brochures
You can add a QR Code with a call-to-action such as "Do you have any question? – Scan this code and we will help you" at the bottom of the invoice connected to your accounting department or in your sales brochure connecting your potential customer to your sales team.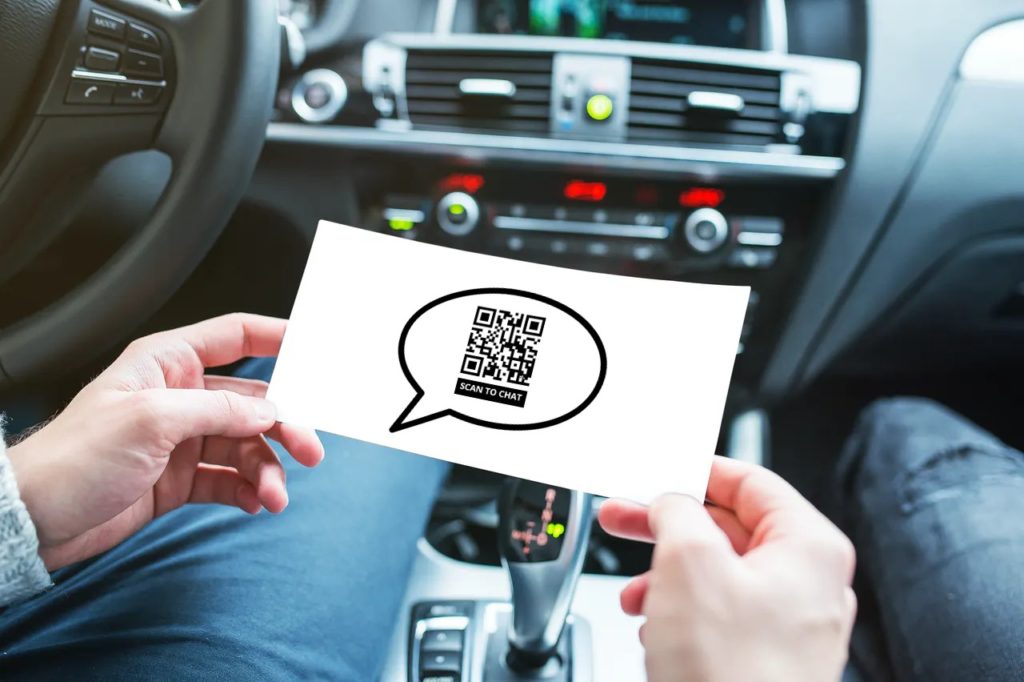 For packaging
If your potential customers have any last-minute question about your product and you want to help them to decide to add a human factor you can also place a QR in your packaging.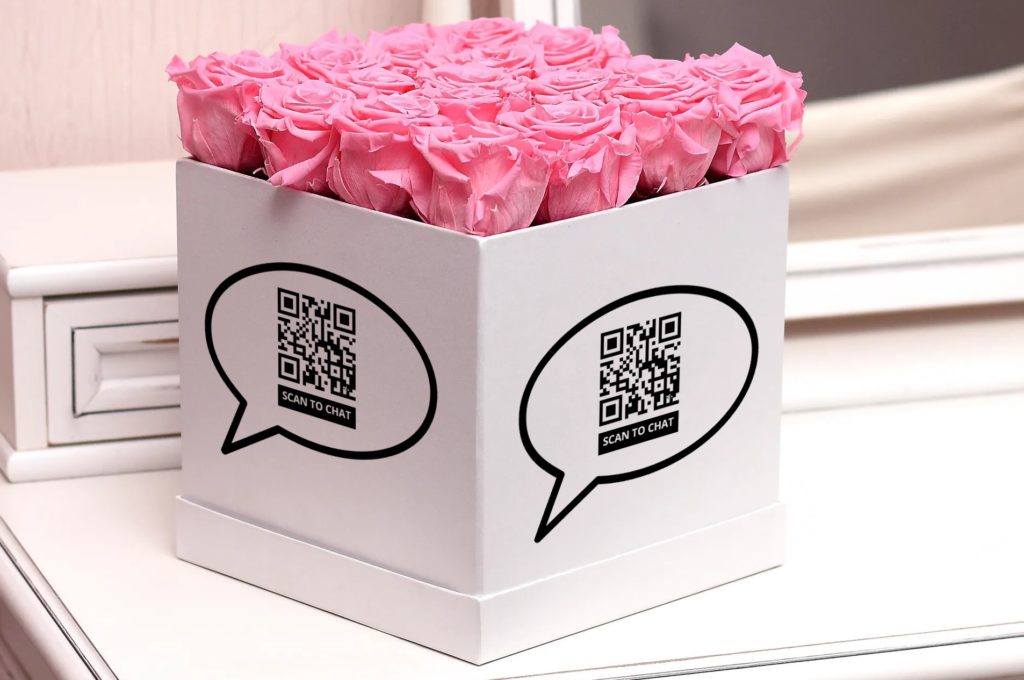 On storefront or glass door
If you have a shop or a restaurant you probably have a schedule. You can place a live chat QR on your glass door so when you are closed your customer still can interact with you. Example CTA: "We are never closed – Scan our QR Chat to book an appointment"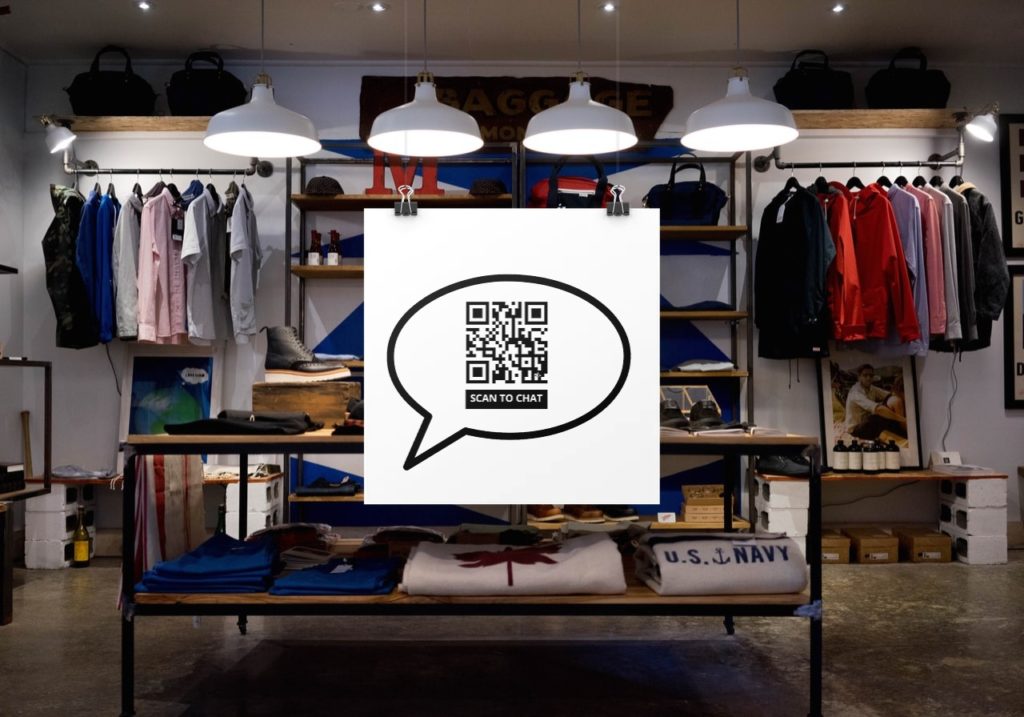 On business cards
Create a QR Code business card and add a direct link to a live chat. Maybe you are not available 24×7, however, you can have a chatbot take the call for you.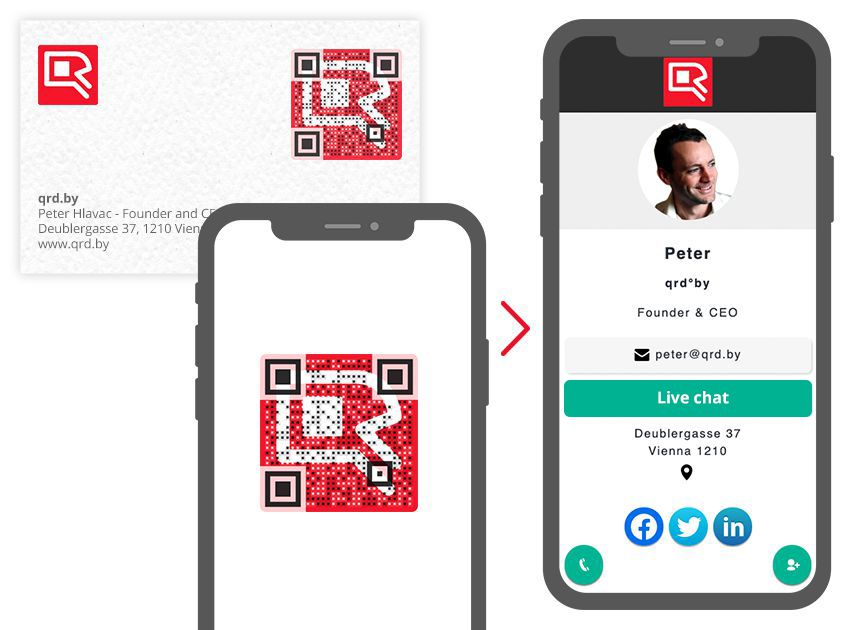 Live chat systems – Human vs. AI
Repetitive questions and processes are being executed automatically by machines and algorithms that could soon pass the Turing test, but at the moment most of the live chats systems require human skills or at least as a fallback.
There are 100% human-operated live chat systems, they may offer quick texts, as predefined answers but there is always a human at the other end. On the other hand there are chat bots that provide answers based on deep-learning, AI algorithms and complex natural language processing solutions.
Social media and instant messaging
You can create QR Codes that launch the IM (Instant messaging system) from Facebooks or WhatsApp, which can also be a very straight forward solution to provide live chat support for your customers if you are not a very "techie person".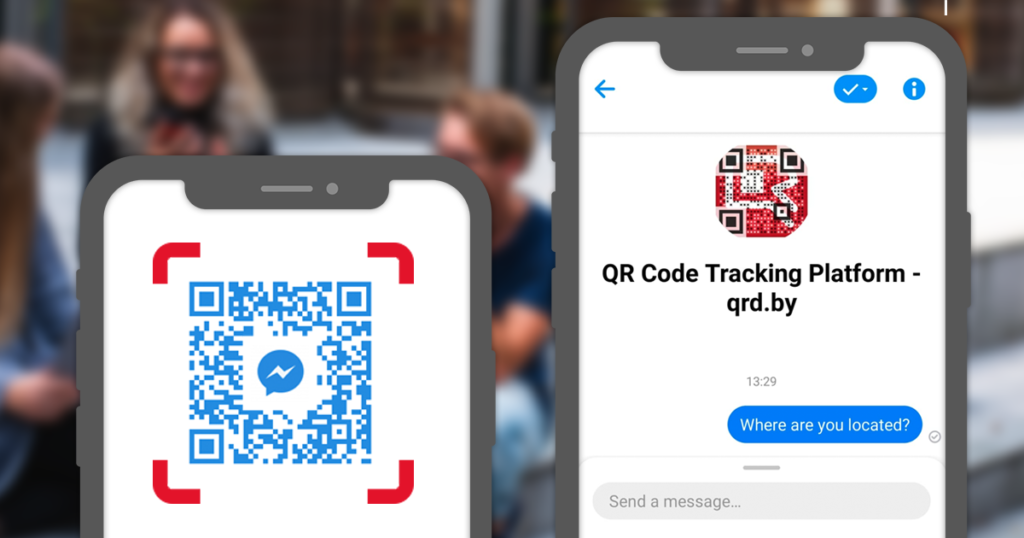 Live chat solutions
We have not tested them all and we can only say we are very happy with tawk.to in terms of performance and functionalities. They all seem to be very powerful solutions and we are sure you will find the one that suits you the most.
AI based chatbots