Create Designer WeChat QR Codes
1 Minute
11/18/2022

By scanning QR Codes in WeChat, almost everything is possible: You can follow a company, connect with a contact, pay in a restaurant or donate to a charitable cause. But how do you create a WeChat QR Code? In this post you will learn how to create a WeChat QR Code for an official company page or for your personal profile.
Note that WeChat QR Codes can only be scanned and processed in WeChat. If WeChat QR Codes are scanned with another QR Code Reader, you will be redirected to a blank page.
How do I create a WeChat QR Code?
1. Get the WeChat Account URL
Before you create the QR Code you must know the URL of the WeChat Account. You get the URL by first clicking on All Messages on an official account side. Then tap on the three dots on the top right side to get the menu. Now you can copy the URL of the account like shown in the screenshot below: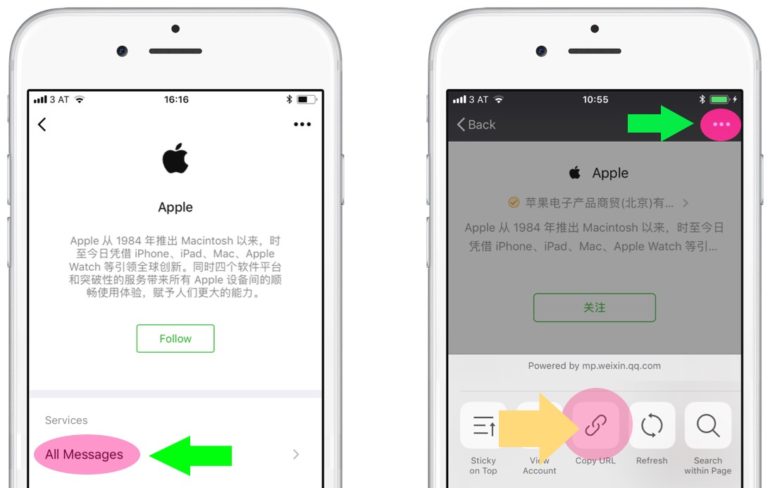 2. Create the QR Code
Paste the URL in the QR Code Generator to retrieve the QR Code for the WeChat official account.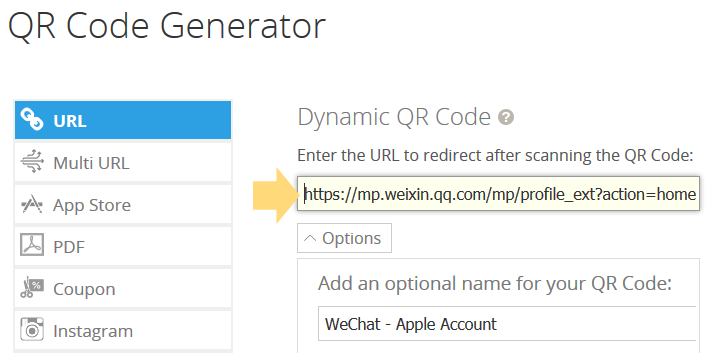 Hint: When you create a dynamic QR Code to an official account, the "Follow" button will not be displayed. Create a static QR Code that links directly to the account URL and the "Follow" button will show up.
3. Design the QR Code
With our service you have various design options to make your WeChat QR Code to look more beautiful. The following screenshot shows a transparent QR Code with a logo behind the QR Code: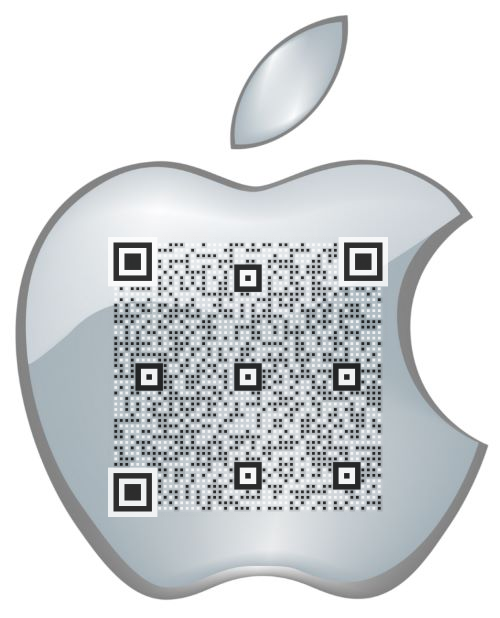 Designer QR Code for your WeChat profile
If you would like to create your personal designer QR Code for your WeChat profile, you must first download the current QR Code of your profile in WeChat. Go to your profile, go to My QR Code and select the three dots in the top right corner, select Save Image. The QR Code is now stored in your photo album.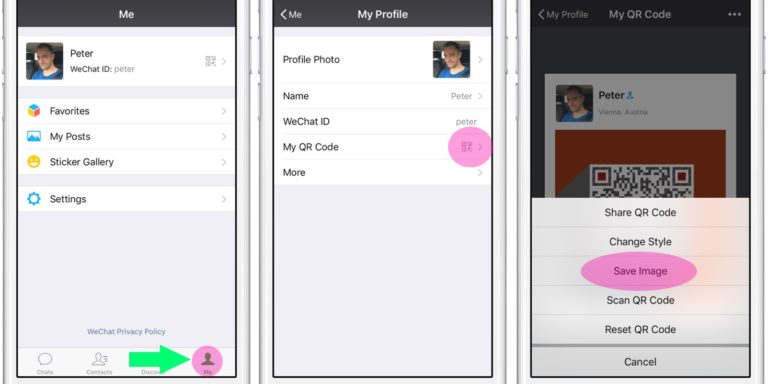 Before you can create your own Designer QR Code, you must decode the URL to your profile from the QR Code. To do so use the ZXing decoder.
Upload your QR Code there and you will receive the URL that is behind the QR Code. Now you can use this URL to create your own QR Code for your profile.