Add a contact on your iPhone with a QR Code
How you can add a contact of a QR Code Business Card to your address book on your iPhone
1 Minute
10/02/2022

Apple supports since iOS11 reading QR Codes with the internal camera. When creating a QR Code for a QR Code Business Card you can easily scan the QR Code with your iPhone and add the contact to your address book. The following tutorial explains the nessesairy steps how to add a new contact after scanning the QR Code of a business card.

How to add a contact to the address book on iOS
1. Tap on the Add Contact Icon
First you need to tap on the contact icon on the QR Code Business Card on the right bottom.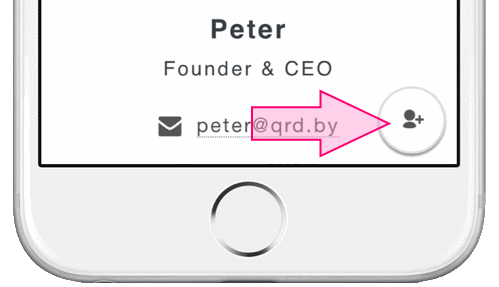 2. Tap on the Profile Image
Now the contact will popup and you tab strong on the profile image or the placeholder if no foto exists until a context menu appears.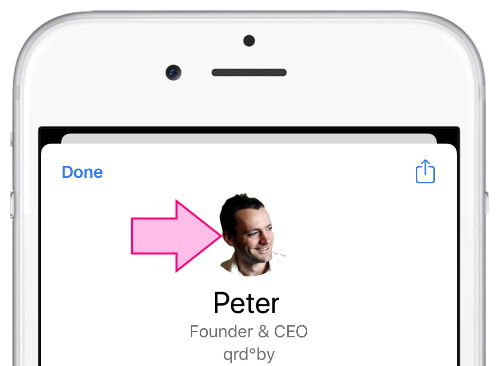 3. Tap on Create New Contact
In the context menu now tap on Create New Contact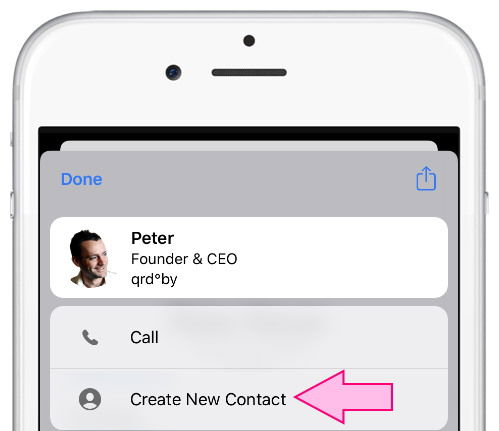 4. Save the contact
Now you can save the contact to your address book by tapping on Done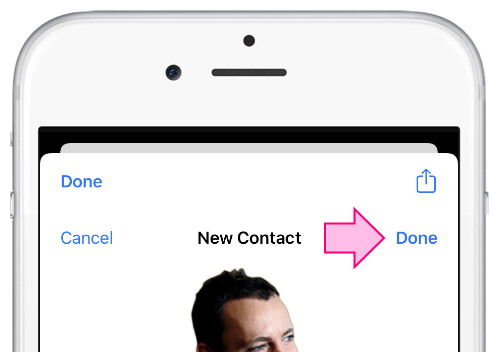 15 seconds video tutorial
The following short video shows you an alternative way how to add a contact in 15 seconds to your address book.