QR Code Retargeting
Retargeting the audience that scans your QR Codes
7 Minutes
11/18/2022

What is retargeting?
According to Wikipedia Retargeting or Remarketing is a technique to display ads to people who have previously visited your website. You include a pixel within your webpage which sets a cookie in the user's browser. That cookie allows you to target the website visitor with advertising elsewhere on the internet using retargeting.
The displaying of ads is managed by big advertisement platforms (e.g. Google, Facebook, AdRoll, etc.) that have a large network of websites where they can display those ads.
In this post you will learn how retargeting works in combination with QR Codes and the immense advantages of linking QR Codes from the offline world with your online offers. Using QR Codes with retargeting wisely will motivate prospects to buy your products or bind customers even stronger to your brand.
How retargeting works with QR Codes?
With our QR Code Generator, you can create dynamic QR Codes that can set a tracking cookie when scanned. The following 3 steps describe the re-targeting process in more detail.
1. Scan the QR Code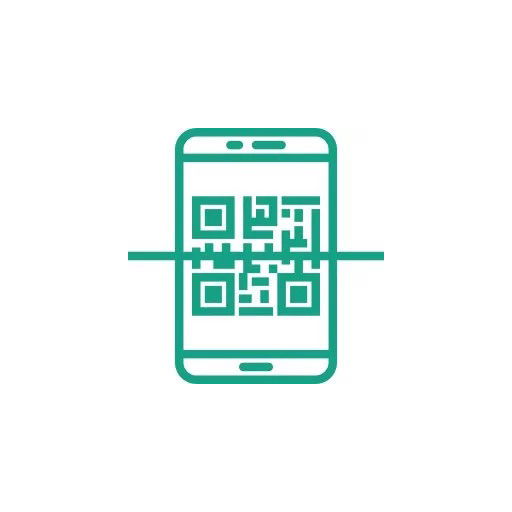 The user scans your QR Code. Using dynamic QR Codes not only allow you to track the user and redirect him to the destination URL, but also set a tracking cookie on the user's device.
2. Cookie is set on the device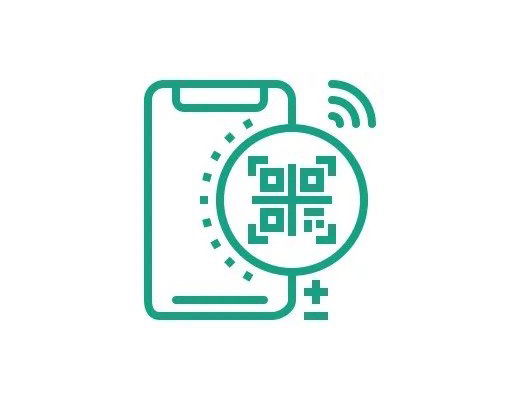 A cookie is placed on the user's device. While the process of redirection is taking place a cookie file is placed on the user's device and this will allow retargeting platforms to know that this specific user is interested on a specific content in a given context.
3. Launch your retargeting campaign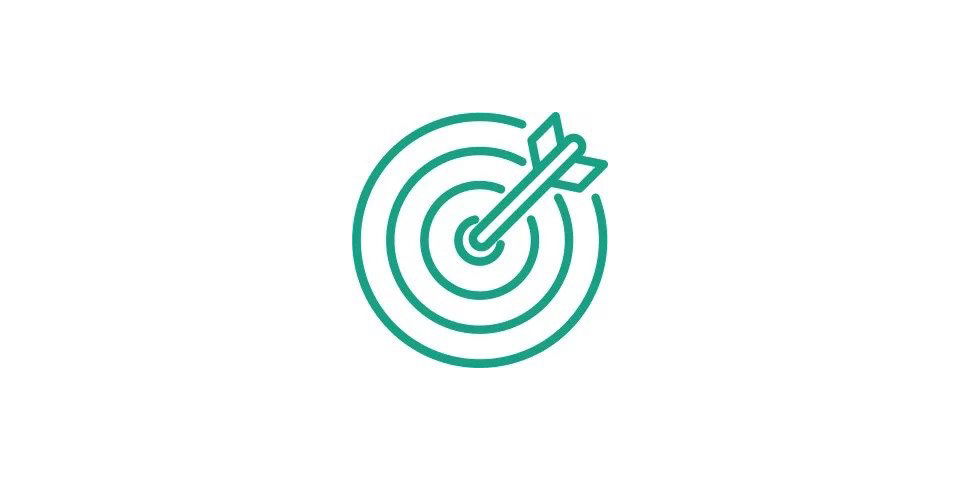 Launch your retargeting campaign. The "magic" begins and you can show users who scanned your QR Codes relevant ads that match your product and services.
Why you should use Retargeting
The main reason why you as an advertiser should consider using retargeting strategies when implementing QR Codes is that the degree of motivation/engagement of the user is very high. Don't forget that before scanning your QR Code the user must pull out his or her smartphone, scan the code and follow the link. A strong commitment that you should take advantage of!
Ideas for Retargeting Campaigns
More info. A user scans a QR Code in a magazine and will be redirected to a landing page to one of your products or services. With retargeting you can display ads to the same user on other channels promoting this specific or a related reference and even pitch an offer/promotion.
Packaging
Before buying. A QR code that is scanned on the packaging of one of your products is a clear sign of interest in your product. You can now target the user again with ads on other channels so that he or she subsequently decides to buy your product.
After buying. A QR code is scanned from a brochure or instruction manual that is included with your product in the package. This can be a good time to bind the customer even more to your brand and to subsequently display advertising that offers the customer suitable products for up-selling or cross-selling.
Lead form. If you create a QR code for a lead form, prospects can enter their contact details in order to receive a free e-book, newsletter or a voucher, for example. However, if the user bounces before submitting the form, retargeting gives you the opportunity to address the prospect again at a later point in time and redirect them back to the lead form.
Video. You can also create a retargeting campaign for users who have scanned a QR code that leads to one of your promotional videos.
As a matter of fact, these strategies are not that different from any other retargeting campaign. The only difference is that if you have played your cards wisely, you can probably have some context variables that usually you do not have and get as mentioned above a highly motivated user converting into a paying customer.
GDPR/CCPA and Retargeting
Retargeting is cool! But is this even legal? Do I need to inform the user before tracking personal data?
In EU countries, due to the General Data Protection Regulation (GDPR) and in the United States, because of the California Consumer Privacy Act (CCPA), express consent from a user is required if third-party cookies are to be stored on his device. You cannot run a retargeting campaign (not even place a cookie on the user's device) unless you ask for explicit consent to do so.
Therefore, our retargeting solution, along with the rest of the platform is fully GDPR compliant.
How do we do it?
Our redirection architecture allows you to place cookies from various service providers on the user's device to enable retargeting after scanning the QR Code. Just set the tracking ID of the provider or paste your own JS script in the External Tracking / Re-Targeting section to be executed on the redirect process. It will allow you to run your retargeting campaigns from your QR Codes.
Consent Box
In EU countries, due to the General Data Protection Regulation (GDPR) and in the United States, because of the California Consumer Privacy Act (CCPA), express consent from a user is required if third-party cookies are to be stored on his device.
You can activate a consent popup where the user first confirms that he agrees to the storage of cookies on his device before he is redirected. If he does not agree, the cookies are not created, and he is redirected to the target page.
This option is mandatory if you are planning to run campaigns in markets under these regulations. If the popup for consent is deactivated, the user is redirected to the landing page without his knowledge that third-party cookies are being stored.
You can fully customize the Consent Popup using your you own text and privacy policy link.
Supported Retargeting Platforms
As mentioned above, running a retargeting campaign on your own is quite an impossible mission. You will always need a provider/platform that takes care of this. They will all request to add a chunk of code on your page so they can retarget the users.
Most of the largest internet players have their own display and retargeting network, however you can find smaller services with specific features or audiences that may be interesting to explore too.
Google Ads Network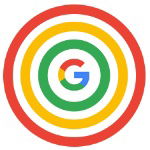 Google Ads is one of the largest display networks in the market.

Facebook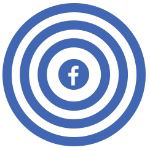 If you use the Facebook pixel, you can place ads on the Facebook or Instagram profile of the user who has scanned your QR codes.

Troubleshooting Facebook Pixel
Download Meta Pixel Helper
The Meta Pixel Helper browser plugin for Chrome will allow you to check if the Facebook Pixel is properly fired and debug the possible causes of error. Please install the plugin to your Chrome browser and access your short URL to verify your Facebook Pixel. Once your short URL is loaded in the browser to ask for consent, the plugin should display the message One pixel found and a green checkbox for a PageView like shown in the screenshot below.


Do Not Use Ad-Blockers
Ad-Blockers or some other browser extensions may prevent the script to be fired. Facebook pixel script is can be blocked and you will not see any tracking data. However, the internal server-sided tracking of QR Planet will work. Temporarily disable all your Chrome extensions except for the Meta Pixel Helper to check if an extension is blocking Facebook script.
Do-no-track (DNT) must be disabled
Make sure that the Do-not-track option of your browser is not activated. This will prevent the scan to be tracked.
Verify your Facebook pixel ID
Make sure that the Facebook pixel ID is correct.
Facebook pixel script takes too long to load
Per default we set a time window of 700ms to load the Facebook JavaScript and send the tracking request to Facebook. If the script is not loaded and executed in that time, the user will be forwarded to the target URL, without tracking the QR Code scan in Facebook. You can set a higher delay in your account settings to overcome this problem.

LinkedIn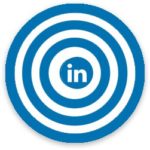 In some cases (specially B2B services), audiences in LinkedIn can be more precise and targeted than the ones based on browsing habits or search patterns.
As always, it is all up to your goals and strategy and each network has pros and cons you must study before going for one network or another.

* LinkedIn Insight tag can also be added via Google Tag Manager.
Other retargeting services

If you want to integrate any other retargeting platform or service use Google Tag Manager to manage and place your scripts.
You can add a new container on your Google Tag manager account and add new tag with custom HTML.

You can create different tags via GTM so you can easily integrate your retargeting service
We want to keep our platform up to date and aligned with our user's goals so if your company is interested in any other retargeting solution/platform please contact us and we will be happy to help you.
Feel free to register a free trial for 30 days to run your first QR Code Retargeting Campaign or check our demo account.