What is the difference between EAN barcodes and QR Codes?
1 Minute
10/18/2022


Long before the QR Code, there was the EAN, bar or bar code known from the supermarket, which could only be read by special software at the supermarket checkout. This cryptic code, limited to 13 characters and not readable by humans, was revolutionized by the company Denso in the early 90's.
QR Codes can store many more characters than EAN codes
Suddenly, a 1-dimensional bar code becomes a 2-dimensional QR Code, in which you can store up to 4192 characters instead of thirteen.
Revolution: Smartphones read QR Codes with camera
QR Codes are a great invention, but who could decode such a QR Code (QR stands for Quick Response by the way) back then, except for a few select ones with sinister readers?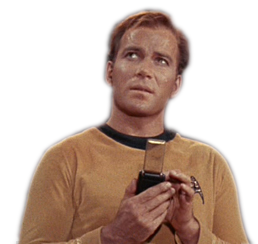 But then it happened: Almost 20 years later, after the invention of QR Codes, the market was flooded with smartphones. Captain Kirk would have been blown away by his tricorder out of jealousy if he had known what smartphones can do: listen to music, order pizza, shoot movies, aja and make phone calls too ber but the real reason why QR Codes became popular for consumers was the QR Code reader that is available on any smartphone either as an app or integrated directly into the camera application.
QR Codes store more than just numbers
Thus, every proud owner - and in many countries these are already well over 70% of the population - can not only photograph the QR Code, but also scan it. The difference with a conventional EAN code is that during a scan, the information contained in a QR Code is read out and the smartphone decides what to do with this information. With the EAN code, a number combination is read out and passed on to the cash register system.
The simplest variant is a URL encoded in the QR Code, which opens the browser on the smartphone and calls up the website linked to it. Other examples are QR Code business cards, surveys with QR Codes or SEPA payments with QR Codes. Moreover, videos, recommendations or contests can also be behind a QR Code.