How do I turn off the custom GPS dialogue when a user scans a QR Code?
2 Minutes
10/03/2022

​Before the GPS position is obtained from a user, a dialogue appears as configured in your account settings.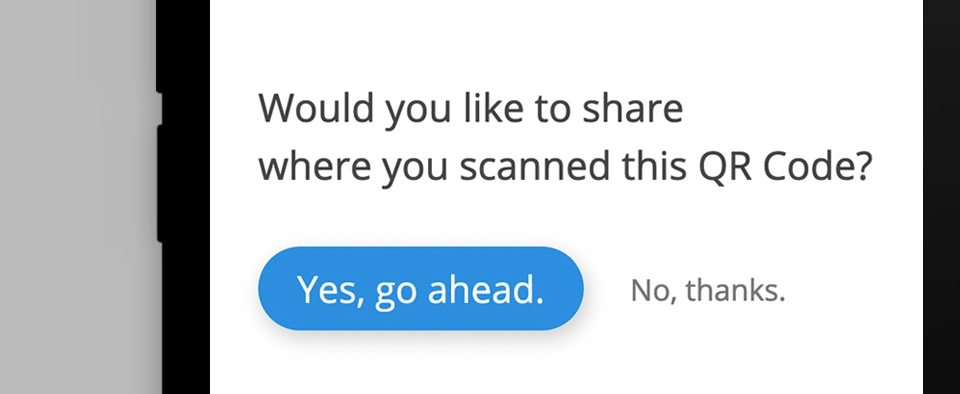 If you do not wish the GPS dialogue to play out after one of your QR Codes is scanned, you can switch off your custom GPS dialog anytime globally in your accounts settings. However, in any case, the browser needs the permission of the user, see W3C privacy and will display a system internal dialog instead. Just showing a plain uninformative system dialog might make the user suspicious and it will be unlikely that he submits his position. So, we recommend you the leave this option switched on and inform the user why he should submit his position and what you will do with the data.
How do I turn off the custom GPS dialogue when a user scans a QR Code?
1. Log into your account
Log into your account or create a new account. You can customize the GPS dialog when scanning a QR Code from any of our paid plans.
2. Go to your user settings 
Go to your user settings section and fully customise the contents and functioning of the GPS feature in your account.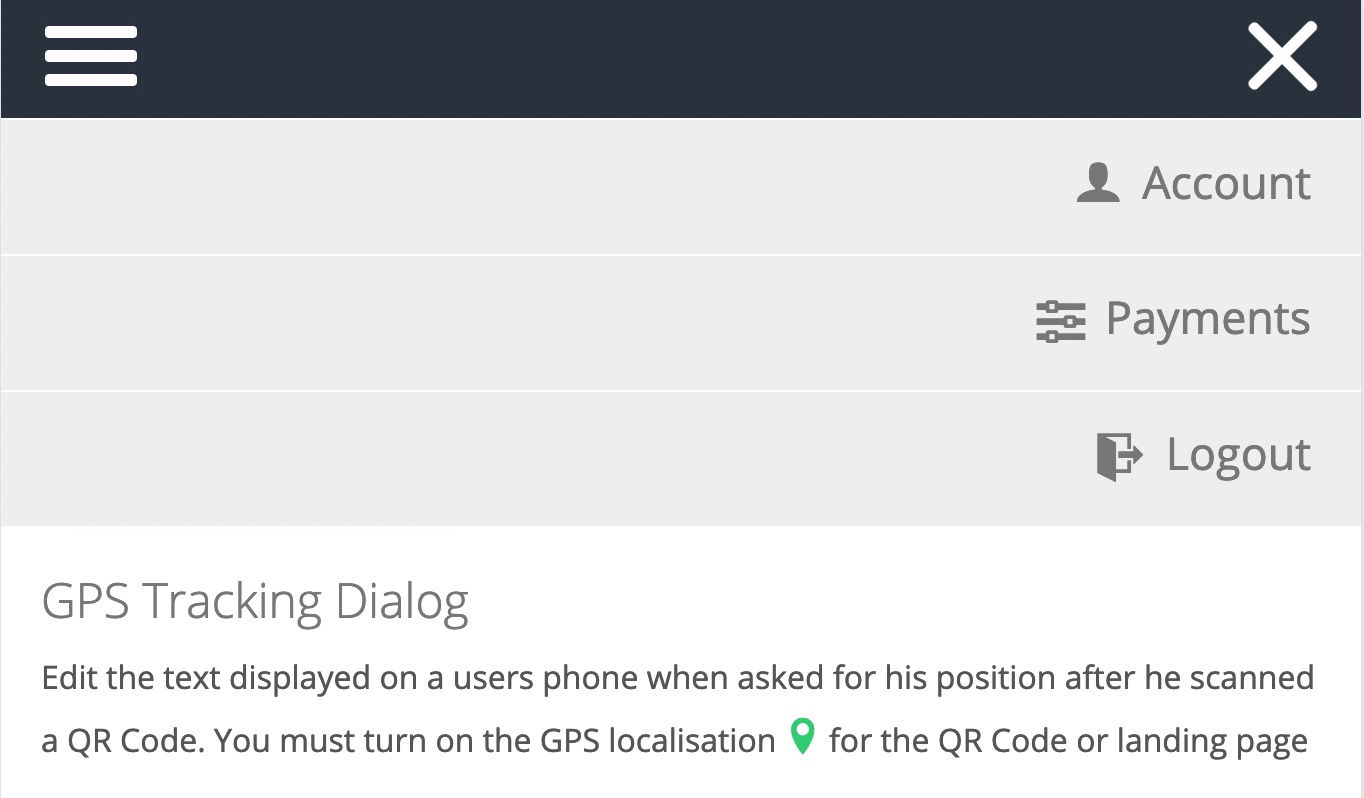 3. Switch off the tracking dialog
You can switch off the custom GPS tracking dialog now.


Remember by switching of the custom dialog, the madatory system dialog will still show up on the smartphone, which is less appealing and less users will allow to submit their position.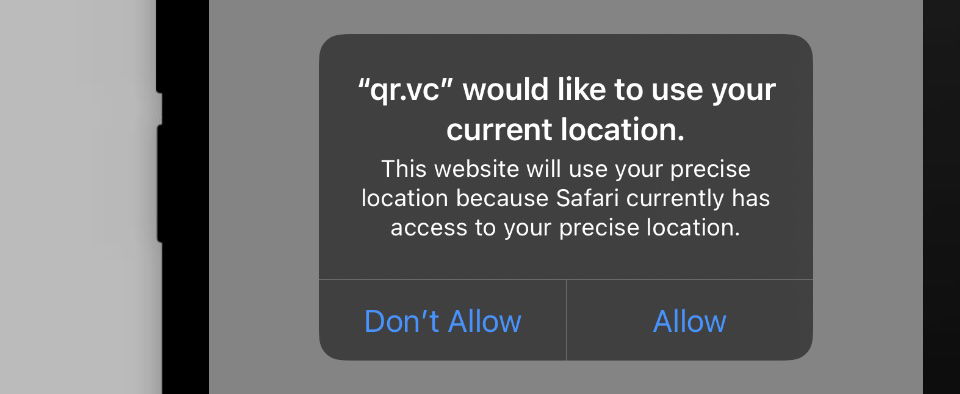 If you don't want any dialog to appear at all, you need to turn off GPS tracking for that QR Code by clicking on Options and then turning off GPS. An approximate position is now determined, which usually only indicates the country or the city.
Why should your users submit their position?
If 100 people scan your QR Code you will receive about 10% accurate positions. It very much depends on what you are offering to your users in return when they announce their physical location. Communicate what is the benefit for a user to submit the scan position.
It is far more likely for a user to transmit their position if you ask them for permission beforehand - and explain, why their location data should be queried.
Unless you are really certain that the exact GPS location is really adding value to your campaign, you should consider not using this feature. It increases the friction and it can lead to a higher percentage of give-ups after scanning the QR Code.