Real Estate Marketing with QR Codes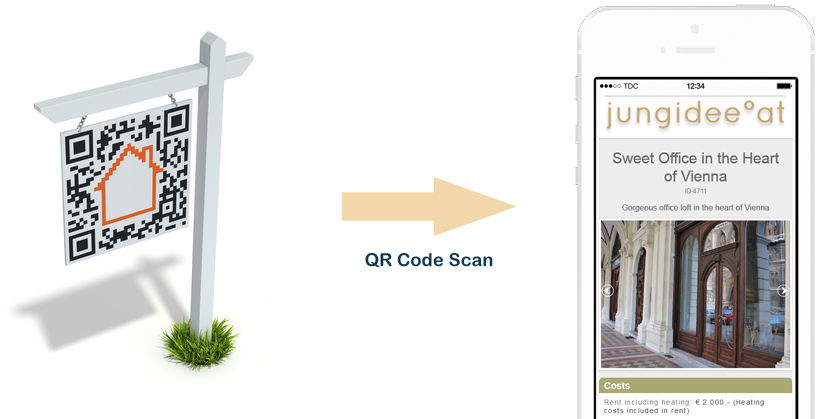 QR Planet enables you as a real estate agent or company to connect potential customers with relevant information of your real estates on the spot using QR Codes. Assign a real estate to a QR Code and print the code on posters or magazines.
A potential customer that scans the QR Code immediately gets all relevant information about the real estate on his Smartphone.
Real Estate Editor
The landing page for your real estate is easy to create by using the built-in landing page editor. You don't need any programming-skills. Brand the landing page with your logo, add a photo gallery and add real estate agent contat to be called directly.
Responsive Websites for Real Estates
Your Real Estates will look great on all mobile devices. No matter if your customers will view them on a Laptop, Smartphone or Tablet. QR Planet uses responsive webdesign technology to adapt your real estates to any screen resolution. Scan the following QR Code or click the link to see how a real estate looks on different devices.
https://estate.qrd.by/dream-office
Easily share Real Estates on Social Media Channels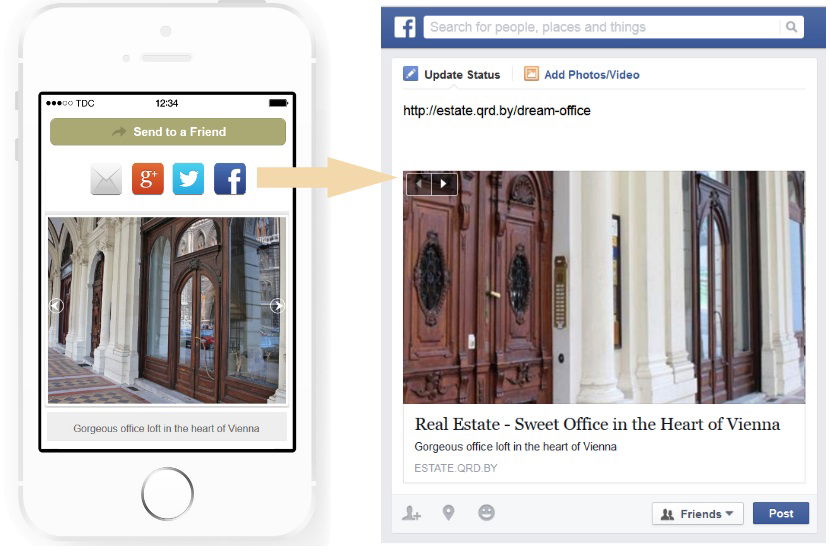 Click on the screenshot to see how easy you can share real estates on Social Media channels.
Track who scans your Real Estates

With
QR Code Analytics
you can measure how popular a real estate is.
QR Planet tracks when and from which devices your real estates have been scanned.
QR Planet sends you an instant E-Mail or SMS notification when a real estate is requested.
Stay in touch with your customers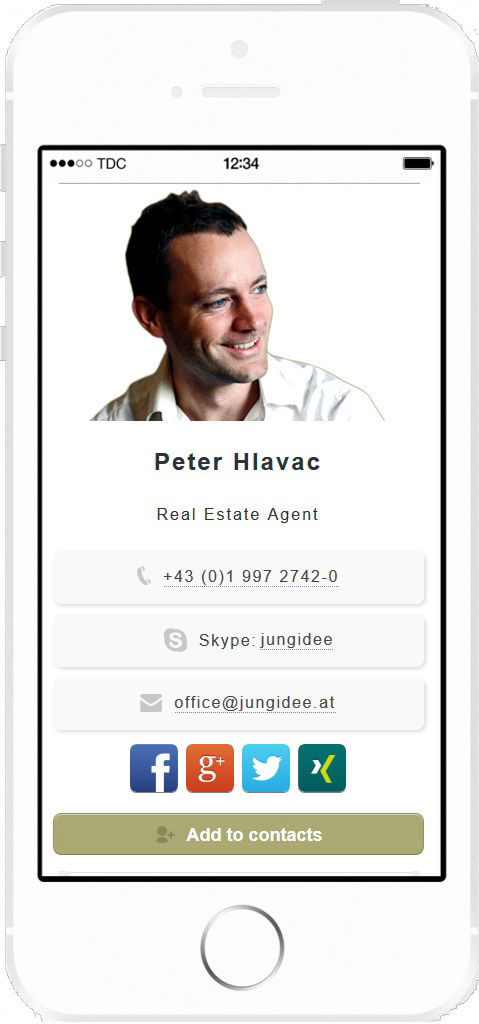 Link your real estates with a QR Code Business Card. Add your personal logo and picture as well as social profiles to your digital business card. With the built-in call-2-action buttons a potential customer can initiate a skype or phone call with you. A user can also contact you through e-mail or add your contact data directly to his address book.
QR Planet allows you to host up to 100 real estates objects per user. Just try it out for free and start promoting your real estates the smart way.